Eight Analysts Cut Price Target on Zynga as Texas Hold'em Poker Maker Sees Sharp Decline
Published on:
Jul/26/2012
Zynga witnessed a 42 percent drop in its share price following less-than-rosy news about the company's future.  This has prompted eight different analysts to cut their target price on the maker of popular games such as "Farmville" and "Texas Hold'em Poker".  Of the 24 who follow the company, only give have a 'buy' rating on the stock with an average price target set at US$5.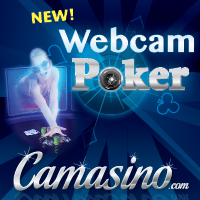 "We believe Zynga is being hurt by several significant issues that will need to stabilize before the stock will find any support," said Canaccord Genuity's Michael Graham, who slashed his target to US$6, down from US$13, after it posted a net loss of US$22.8-million and cut its guidance.
It's stock fell to just above US$3.  The slide wiped $1.5 billion off Zynga's value, taking it to just $2.2 billion -- a far cry from the Internet gaming firm's IPO launch value of nearly $9 billion last December.
"The biggest factor impacting current performance appears to be the way Facebook is surfacing gaming content on its platform," JP Morgan's Doug Anmuth wrote in a note to clients.
Surfacing refers to how a website displays content.
Facebook recently tweaked the way users find games in its app center -- giving prominence to newer titles and pushing down older games -- making it difficult for users to find some of Zynga's most popular titles.
"As Zynga looks to grow its footprint in the mobile category, the traditional Facebook business was expected to act as a solid foundation, but is instead showing incremental weakness," said Piper Jaffray analysts.
Prospects for games on Facebook have deteriorated as users tire of games where players manage farms, zoos and other environments, analysts say.
All is not doom and gloom for the game developer, however, as Zynga CEO Mark Pincus confirmed Wednesday the news reported by Gambling911.com earlier in the week that his company would offer "real money" online poker by the first half of 2013 in countries that allow such activity.  While federal legislation prohibits online gambling businesses from operating within the US, some states such as Nevada, Delaware and New Jersey either now permit Web gambling for real money within their borders or plan to allow it by year's end. 
Currently, Zynga is seeing fewer players willing to pay to take part in games such as "Farmville" and "Texas Hold'em Poker".  "Real money" online poker would likely yield an average of $300 taken in per player.  The company already claims to have several million registered users with more likely to come on board once "real cash" play becomes a reality.
Zynga is also said to be flushed with cash and has little debt. 
- Aaron Goldstein, Gambling911.com