Delaware Hires Law Firm for Sports Betting Plans
Published on:
Jul/30/2009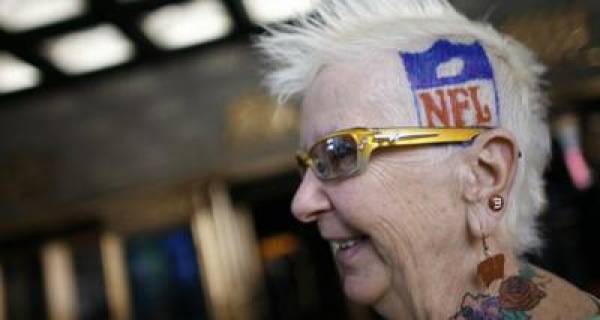 By CRIS BARRISH
The News Journal
Faced with defending its sports betting plans against a lawsuit brought by America's major sports leagues, the state has hired a private law firm to make its case, Gov. Jack Markell's legal counsel said Wednesday.
The Wilmington firm of Bouchard Margules & Friedlander will lead the state's efforts to thwart the leagues' bid to prevent Delaware from having single-game betting on National Football League contests, and bets of any kind on college sports and pro baseball, hockey and basketball.
The leagues are not trying to prevent Delaware from offering parlay, or multiple-game bets, on NFL games at its three racetrack casinos.
Lawyers from the Bouchard firm, which has not yet signed a contract with the state, participated Wednesday in a teleconference with a federal judge about the case.
The nearly hour-long private discussion between the parties and Gregory M. Sleet, Delaware's chief federal judge, centered on the leagues' request for a preliminary injunction to stop Delaware from single-game football bets and wagers on other sports before the anticipated Sept. 10 start date. Sleet also spoke with the combatants about expediting the resolution of the lawsuit itself, lawyers for both sides said.
Sleet, who is handling the case, ordered the parties to submit a joint status report by Monday that includes possible dates for a hearing on the injunction request, as well as pre-trial motions and the trial itself. Sleet also set a scheduling conference for Wednesday.
Markell's legal counsel, Michael Barlow, said one of the options discussed is for the state to hold off on single-game bets and wagers on other sports in return for a trial this fall. Civil cases sometimes take years to wend their way through the legal system.
Kenneth J. Nachbar, the leagues' lead attorney, said Sleet wants the parties to reach quick agreement on how to proceed. "He'll bless the agreement we've reached or address it in some other way,'' Nachbar said.
Though Delaware is one of four states exempted from a 1992 federal law that bans sports betting, the leagues contend the state is violating the law because it only allows it to offer wagers "to the extent'' they briefly conducted sports betting in 1976. The state offered only parlay betting on NFL games before scrapping the program midway during the football season amid low revenues and controversy over betting lines.
Barlow said the Bouchard firm was hired because its attorneys were appointed by the state Supreme Court in April to argue the state's case that sports betting did not violate Delaware's constitution, which bans gambling except for state-run lotteries. Partner Andy Bouchard helped persuade justices that parlay bets against a point spread are a lottery based predominantly on chance rather than skill. The high court did not rule on the constitutionality of single-game betting.
Under Delaware law, the Attorney General's Office represents Delaware government agencies, but private lawyers can be hired if the attorney general and governor agree. State officials have said work gets farmed out because of potential conflicts, the need for specialists and lack of manpower.
Compensation for Bouchard's firm, whose attorneys would not comment on its hiring Wednesday, has not yet been decided, Barlow said.