Definition of "Absolute Veto" Makes Passing Internet Gambling Bill in NJ Nearly Impossible
Published on:
Mar/04/2011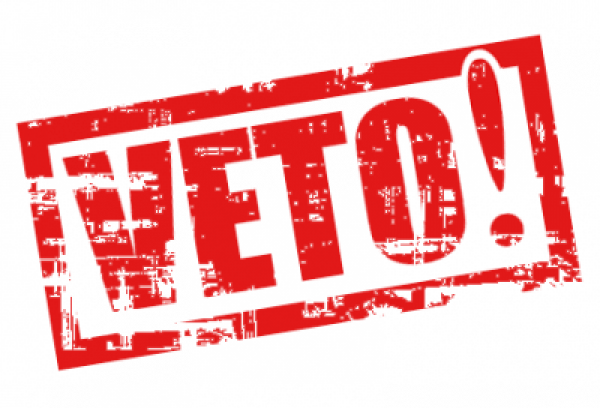 There has been a whole lot of controversy surrounding New Jersey Governor Chris Christie's "absolute veto" of an Internet gambling bill introduced by State Senator Raymond Lesniak. 
Claims were made that Lesniak had met with Christie, who promised a "conditional veto" and a deal to ensure amendments and ultimately a signature by the Governor as early as next week.  None of this has been confirmed by Gambling911.com. 
Still, many in the poker community were left scratching their heads after the state legislature site showed "conditional veto" for much of the afternoon Thursday.  Christie's administration later issued a press release clarifying the veto was "absolute".  The state legislature website reflected this change by Thursday evening. 
"I don't think any of us should be surprised by this considering the poor communication from both sides throughout the day Thursday," expressed Payton O'Brien, Senior Editor of the Gambling911.com website.
Lesniak has told eGaming Review that he pledges to get the bill back on Christie's desk.  There is one small problem.
The definition of an "absolute veto" in the state of New Jersey appears below.
ABSOLUTE VETO  The Governor's rejection of a proposed law passed by the Legislature. A bill vetoed in this manner cannot become law unless the Legislature overrides the veto by a vote of at least two-thirds of the members of each house.  (27 votes in the Senate; 54 votes in the General Assembly)
Lesniak has previously vowed not to override the veto.  It should be noted that if he feels duped by the Governor, perhaps the State Senator is willing to change his mind.
No offense to eGaming Review, but as a British media outlet, they may not be as familiar with how the laws work in the US.
The Union County Senator told eGaming Review that the state could not afford to delay: "We need to work as quickly as possible to bring this bill back to the Governor's Desk, and position Atlantic City to become the Silicon Valley of the high-tech gaming sector, and by leading the way, we position the Garden State to reap the benefits of getting in on the ground floor of a multi-million dollar market."
But without an override, there will be at least a 9-month delay since the next possible vote on such a bill would come as part of a referendum from New Jersey voters in November. 
Meanwhile, Washington, D.C. is looking to beat New Jersey to the punch with a federal bill scheduled for introduction next month. 
Nobody should be faulting New Jersey online gambling interests, Lesniak included.  After all, it is the action in New Jersey that is now accelerating efforts on both the state and federal front. 
- Christopher Costigan, Gambling911.com Publisher