Daily Fantasy freerolls allow folks to enter a tournament without having to pay a fee.  This is an attractive option not just in the world of Daily Fantasy Sports, but also in online poker.  Check out the Gambling911.com Fantasy Sports section for all the latest Fantasy and freeroll news along with picks and the latest player salaries right here.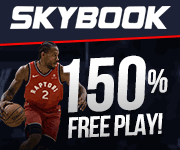 In this piece we will look at a few recent Daily Fantasy freerolls that were offered by various sites.
ScoreStreak.com is an interesting site.  They don't offer a Fantasy salary cap.  Instead, you will pick a player to hit a milestone score such as 35 points in the NBA or maybe double digit steals and rebounds. 
Heading into this year's Super Bowl, ScoreStreak.com offered what would be considered a small freeroll of $300.  A deposit was required but whomever finished with a perfect 81 points would have an additional $100 added to their account.
They had over $1200 in freerolls during the Super Bowl weekend.
Freerolls are okay but the real value is in contests with real entry fees.
"Our contest entries range from free to $250. We have different contest sizes and entry formats but most common are 2-, 6-, 40- and 100-person contests," CEO Ross Borden told Gambling911.com's own Thomas Somach.  "Usually 40 to 50 per cent of players win some portion of the prize pool."
ScoreStreaks.com has an active Twitter account here.
FantasyAces.com is another site that regularly offers Daily Fantasy freerolls.  They were offering a $250 freeroll for the Super Bowl.  50 folks would get a shot at a piece of the $250 with a 1st place finish of $37.50, which is pretty good considering you are not spending anything.
The typical NFL freeroll contest will have customers draft a fantasy team consisting of the following 11 positions from the following game schedule below: (2)QB, (2)RB, (2)WR, (2) FLEX, TE, K, D . Each player has a salary, and you only have $55k to spend. Score more fantasy points than your opponent(s) & you win!
An example of a past freeroll offered by FantasyAces.com:
1st: $37.50
2nd: $20.00
3rd: $15.00
4th: $10.00
5th: $10.00
6th: $7.50
7th: $7.50
8th: $7.50
9th: $7.50
10th: $7.50
11th: $5.00
12th: $5.00
13th: $5.00
14th: $5.00
15th: $5.00
16th: $5.00
17th: $5.00
18th: $5.00
19th: $5.00
20th: $5.00
21st: $5.00
22nd: $5.00
23rd: $5.00
24th: $5.00
25th: $2.50
26th: $2.50
27th: $2.50
28th: $2.50
29th: $2.50
30th: $2.50
31st: $2.50
32nd: $2.50
33rd: $2.50
34th: $2.50
35th: $1.88
36th: $1.88
37th: $1.88
38th: $1.88
39th: $1.88
40th: $1.88
41st: $1.88
42nd: $1.88
43rd: $1.25
44th: $1.25
45th: $1.25
46th: $1.25
47th: $1.25
48th: $1.25
49th: $1.25
50th: $1.25
FantasyAces.com typically advertises their freerolls on the company's active Twitter account here.
They also have a killer $100,000 Basketball Championship with qualifiers offered leading up to the big game.  There will be a live final event in Newport Beach, California.
- Aaron Goldstein, Gambling911.com