Bookies Behaving Badly, Part 9: Haden Ware, Con Man Turned Convict
Published on:
Feb/15/2016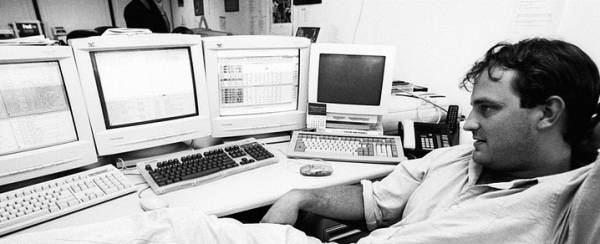 He started out as a bookie behaving badly.
He then became the poker world's biggest bandit.
And then, after 16 years on the run from the law and no longer able to bear the heat, he turned himself in to authorities and became the final chapter in a saga that spanned 20 years and three countries on two continents.
He is Haden Ware, the subject of Gambling 911's latest installment in its continuing series, "Bookies Behaving Badly."
In the mid 1990s, Ware, from Boston, was a student at one of the country's top colleges, the University of California at Berkeley, just outside San Francisco.
Before long, however, he realized he was in over his head academically and dropped out, taking a low-paying "errand boy" job at San Francisco's Pacific Exchange, a small West Coast stock exchange.
Scroll Down For More…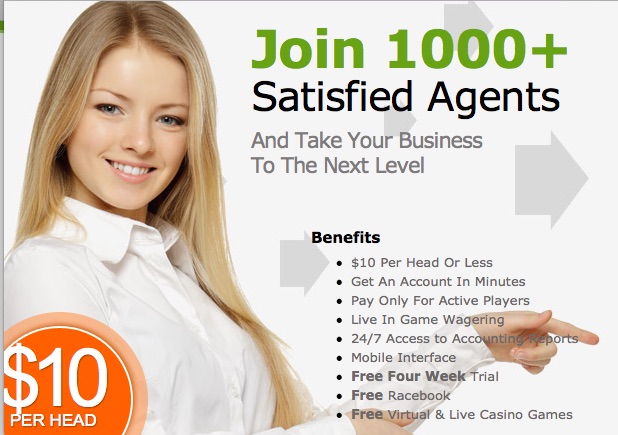 Among his duties there was fetching sandwiches at lunchtime for two Exchange traders, Jay Cohen, ironically a Berkeley grad, and Steve Schillinger, the Exchange's in-house bookmaker.
In 1996, Schillinger was fired from the Exchange after an Exchange employee lost a lot of money betting sports with Schillinger and couldn't pay.
The employee told his parents about the gambling debt and they blew the whistle on Schillinger--they complained to Exchange officials and Schillinger was kicked out of the Exchange and banned for life.
Needing a job, Schillinger in 1997 convinced Cohen and Ware to move with him to the tiny twin-island Caribbean nation of Antigua and Barbuda in order to start the world's first sports betting operation on a new invention called the Internet.
Working out of an non-descript office in a small strip shopping center in Antiguan capital city St. John's, the trio, out of range and out of reach of U.S. authorities, created the World Sports Exchange, an online betting site where people all over the world could wager on football, basketball, baseball, hockey, soccer and other sports from the comfort of their homes.
Schillinger, as a former street bookie, was the numbers man--he set the odds and pointspreads for all the wagering action offered by the company, now known simply as WSEX.
Cohen, the socially-awkward Berkeley genius with a degree in nuclear physics, handled all the technical stuff involving the computers and Internet.
Ware, much younger than the other two, handled miscellaneous duties, including marketing and promotion and signing up new customers, but no longer had to fetch lunch for his partners.
In 1998, Uncle Sam came calling--the Federal government of the United States charged 21 Americans with illegally operating half a dozen Internet betting operations.
Ware, Cohen and Schillinger were among the 21 charged.
Cohen decided to return to the U.S. and fight the charges in court--he was tried and convicted and served a year and a half in prison.
Ware and Schillinger remained in Antigua, running WSEX.
Despite Cohen's absence, WSEX thrived.
And garnered much publicity.
At one point, Ware was interviewed on the CBS TV show "60 Minutes" and called the prosecutors who were after him "fat cats."
He loved poking his finger into the eye of authority.
In the same "60 Minutes" interview he was seen steering a WSEX boat while drinking a beer, a serious violation of international maritime law.
Eventually, Ware's role at WSEX grew.
In 2003, a worldwide poker boom was sparked when an unknown accountant from Tennesee named Chris Moneymaker parlayed a $39 entry into an online poker tournament into a seat at the World Series of Poker and then a WSOP victory.
In an effort to cash in on the card game's new-found popularity, World Sports Exchange opened its own online poker room, called the World Poker Exchange or WPEX.
Ware would run the room.
Into the ground.
At first, WPEX looked like it would be a hit.
After all, it was the sister site to the already-popular sports betting site WSEX.
And Ware was doing a good job getting media publicity for the new site, at least in the poker and gambling media.
He even appeared on the cover of poker magazine Card Player, touting WPEX's liberal no-rake policy.
But the room couldn't compete with the myriad of more popular online poker rooms such as Poker Stars, Pacific Poker, Absolute Poker, Party Poker and Ultimate Bet.
WPEX, to use a poker term, folded.
Before long, WSEX started having its own problems--it was no longer paying out winning customers.
People were owed monies by both WPEX and WSEX.
Ware was among those responsible.
Eventually, in 2013, WSEX went out of business.
Days later, Schillinger was found in his St. John's condo, dead from a self-inflicted gunshot wound to the head.
And where was Ware?
Ware was on the run in Germany, living in a converted brewery in Berlin with the German wife he met in Antigua years earlier (Ware was a fugitive but was happy to give The New York Times an interview about his beer hall digs).
Finally, last month, the sorry sad saga of World Sports Exchange wrote its last chapter.
Ware, after 16 years as a fugitive from the law, negotiated his return to the U.S. and then turned himself in to authorities in New York.
Ware's attorney said Ware simply tired of being on the run and wanted to come back to the U.S.
A deal worked out by the attorney, James Henderson of Los Angeles, with the Feds, insured that Ware, who copped a plea to charges in a court appearance after surrendering, would receive no more than between six months and one year in prison.
Ware is to be sentenced in May.
Meanwhile, according to watchdog website that monitors the online sports betting industry, WSEX still owes millions of dollars to its customers.
WPEX owes lots of money too, including to an Ohio man who contacted Gambling 911 last year for help in recovering over $75,000 he says is owed him by the now-defunct online poker room.
Now the man may sue Ware for everything he has, including monies in long-rumored secret Swiss or Caymanese bank accounts.
As a bookie, Ware behaved badly.
As a poker room operator, he performed worse.
He was the ultimate con man.
And soon he'll be a convict.
By Tom Somach
Gambling 911 Staff Writer