Betting Experts Weigh in on FanDuel Voiding Policy
Published on:
Jan/31/2023
FanDuel sportsbook is being bashed by sports bettors on social media for its inconsistent policy on voiding prop bets on basketball players who see minimal action in a game.   
But, say some industry experts, the bashing may be unjustified.
Last Wednesday, Los Angeles Lakers star Antonio Davis, who had been out for almost six weeks with a foot injury, came off the bench and scored 21 points in the Lakers 113 to 104 victory over the San Antonio Spurs.
FanDuel voided prop bets on Davis though because he didn't start the game and played only about eight minutes.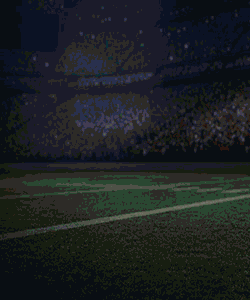 Then, a night later, Dallas Mavericks star Luka Doncic exited about three minutes into the first quarter of the Mavs' 99-95 win over the Phoenix Suns with an ankle injury and did not return.
Proposition bets involving Doncic were not voided by FanDuel, despite the fact that he did not play long enough to achieve any of his props.
The seeming inequity had many sports bettors scratching their heads—and loudly complaining, on social media.
One group of ticked off fans even filed a petition on Change.org in an effort to get the sportsbook to void the Doncic prop bets.
The petition reads, in part: "FanDuel believes we are addicts who will stay with them no matter what. This is how we show them we have the power. If they wanna show inconsistent and shady practices then we will no longer give them our business." 
FanDuel offered no explanation for the inconsistency in announcing its decision.
So what is going on here?
Gambling 911 consulted with a couple of well-respected professional sports bettors for their take on the situation.
"Sportsbooks don't just blindly refund bad beat losing bets," explained Gadoon "Spanky" Kyrollos, a sports bettor and podcaster based in New Jersey.
"They obviously examine their exposure and if it's not too high, they offer the refund for publicity and mark up the loss as just another marketing expense."
He continued: "For anyone that believes they are entitled for a losing bet to be refunded is out of touch with reality. They are the same type of people who support participation trophies.
"Sports betting is a game of winners and losers. Win you get paid. Lose you don't get paid. Any other expected outcome is moronic."
Fred Wallin, a professional sports bettor and radio host based in California, agreed in principle.
"I actually don't believe they should do it (void props) for anyone," he said.
"What's the time limit until someone is hurt? In the NBA, is it five minutes? Or is it seven minutes? Or is it something else?
"And what would the time factor be in the NFL? I think it's all part of the game."
Wallin said he got screwed on one of his football bets Sunday because of injuries, but he isn't complaining.
"I had a wager on the San Francisco 49er receivers vs. the Philadelphia Eagles in the NFC title game," he said.
"Should my bet be voided because (San Francisco quarterback Brock) Purdy went down?
"No voids!"
By Tom Somach
Gambling 911 Chief Correspondent