Move Over Camp Lejeune Cancer Victims.... The BetMGM Class Action Suit is Here
Published on:
Feb/05/2023
If you live in the USA and own a television, you've probably seen the commercials.  In fact, there were days the Camp Lejeune contaminated water class action law firm commercials were more prevalent than the DraftKings and FanDuel ads combined.
It goes something like this depending on the variation:
If you served at Marine Corps Base Camp Lejeune or Marine Corps Air Station (MCAS) New River in North Carolina, you may have had contact with contaminants in the drinking water there. Scientific and medical evidence has shown an association between exposure to these contaminants during military service and development of certain diseases later on. If you have qualifying service at Camp Lejeune and a current diagnosis of one of the conditions listed below, you may be able to get disability benefits.
The Camp Lejeune case is hardly the first when it comes to ambulance chasing class action suits.  Two other favorite targets in the US is Roundup Fertilizer and Johnson & Johnson Baby Powder.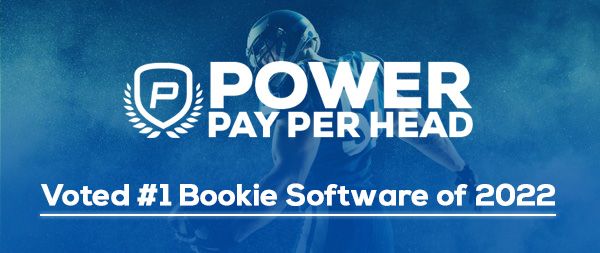 In regard to Roundup, lawfirms warn:
Multiple studies suggest a connection between the weedkiller Roundup and cancer. Bayer knew of these health risks but never warned the public. Now victims are taking them to court for their negligence. The most common injuries are:

•  Non-Hodgkin's Lymphoma
•  Multiple Myeloma
•  Chronic Lymphocytic Leukemia
The Johnson & Johnson Baby Powder (also known as Talcum Powder or Talc, the stuff you put at the end of your pool cue) is apparently asbestos-laced (who knew?).  Asbestos-based talcum powder has been linked to ovarian cancer in women, lawsuits claim.
Now it appears the BetMGM sports betting and online casino app could be bad for your health, if you don't want all your personal information exposed.
The BetMGM breach class action lawsuit has arrived, courtesy of websites the likes of ClassAction.org.
"Attorneys working with ClassAction.org are gathering BetMGM users to take action against the company over a data breach that occurred between May and November 2022," that site advises. 
BetMGM only alerted the public weeks back in December of 2022.
"It's believed that BetMGM, whose online casino and sports betting platforms include BetMGM.com, Borgata Online, PartyCasino and PartyPoker, may have failed to put adequate data security measures in place to keep user info safe from a potential hack.
"The exposed information may have included customers' names, contact information, dates of birth, hashed Social Security numbers, account details (such as player IDs and screen names) and certain transaction details.
"One lawsuit filed against BetMGM in the wake of the breach claims the company's failure to encrypt sensitive user data has put data breach victims at risk of identity theft and fraud."
It's been reported that the hack affected over 1.5 million consumers.  BetMGM is the largest online casino operator in the US regulated gambling market and second only to FanDuel in the sports wagering market.
The company features actor Jamie Foxx as its pitchman. One commercial has him praying over a dying woman severely injured in an overturned vehicle when suddenly a game alert pops up on Jamie's app.
He let's go of the critically injured woman, jumps up and pulls his smartphone out.
"Oh snap!  Dallas just covered the spread!" a jubilant Foxx celebrates.
BetMGM is yet to turn a profit since a Supreme Court decision overturned decades of prohibition against sports betting in May of 2018.  The company insists 2023 is the year they will finally become profitable. 
It's not immediately clear how much money will be spent fighting these planned lawsuits however.
- Jagajeet Chiba, Gambling911.com