BetMayor Casino Complaints: Gambling Company Confiscates $51,000 From Player
Published on:
Apr/24/2015
A player has reported that BetMayor Casino has confiscated $51,000 in winnings after that individual went on a two-month hot streak, winning 87% of the nearly 40,000 hands.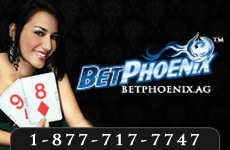 For its part, BetMayor claims the individual was "in violation of their terms and conditions as the play was considered to be professional".
The online casino has said it has no intention of paying out the player in question.
"The issue here is not how much he has won nor that he won, but because how he won," a representative from the online casino told the website SportsBookReview.com this week.  "Having said that, the account was closed because of the fraudulent activity we found when reviewed his betting action in casino after some time with us like we do with every account, specifically with BJ, the strategy he used makes it impossible to be played on a normal basis by a recreational player.
The representative added: "I'm not contending that the software has a bug or flaw, I'm stating he used a strategy that gives him over 85% chances of winning which is not recreational and so because of our rules we don't cater for his type of action. Having said that again, thats why we closed his account and since he is up against the house we can't give him the money he deposited back."
The player in question reportedly began betting $200+ per hand once his balanced had reached $20,000.  BetMayor had not stopped his play at that time. 
The online casino is based in Costa Rica with associations to the online sportsbooks Dimeline and WagerUp.  They have 200 followers on Twitter.
- Jagajeet Chiba, Gambling911.com