Atlantic City 2013 Revenue Lowest Since 1989
Published on:
Apr/07/2014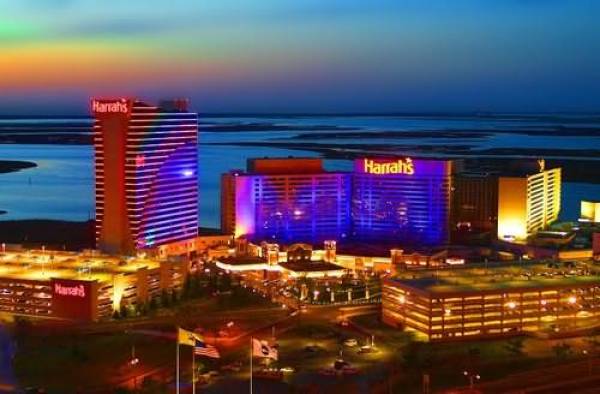 ATLANTIC CITY, N.J. (Associated Press) - Not even a boost from Internet gambling money and the comparison with an extremely slow period after Superstorm Sandy could prevent Atlantic City's casinos from seeing a big decline in their earnings in 2013.
The casinos saw their gross operating profits decline by nearly 35 percent last year.
The 12 casinos that operated in 2013 - the Atlantic Club shut down in January of 2014 - posted a collective gross operating profit of $235 million, down from $360 million in 2012.
For the fourth quarter of 2013, the casinos reduced their gross operating losses by more than 73 percent, to a loss of $5.7 million in the last three months of the year. That was compared with a loss of $21.6 million in the same period of 2012, when New Jersey was still reeling from the effects of Superstorm Sandy.
Gross operating profit includes earnings before interest, taxes, depreciation and other charges, and is a widely accepted measure of profitability in the casino industry.
Atlantic City's casinos have seen the revenue and profits fall since shortly after the first Pennsylvania casino opened in late 2006. Continuing saturation of the casino market in the northeastern U.S. has cost New Jersey billions in lost revenue and thousands of lost jobs.
The resort is more than halfway through a five-year grace period Gov. Chris Christie has given it to turn its sagging fortunes around before considering whether to expand casino gambling to other parts of the state, including the northern New Jersey Meadowlands near New York City.
The Tropicana Casino and Resort saw the largest jump in earnings for the year, increasing by more than 47 percent to $26.5 million. The Borgata Hotel Casino & Spa saw its profit increase by less than 2 percent, to $121.6 million for the year.
The Trump Taj Mahal Casino Resort posted a gross operating profit of $19.6 million for the year, but that was down more than 55 percent from 2012. Trump Plaza Hotel and Casino, one of the city's most struggling casinos, swung from an operating profit of nearly $10 million in 2012 to an operating loss of $4.7 million in 2013.
The Golden Nugget Atlantic City cut its operating loss from $11.4 million in 2012 to $10.4 million last year.
Harrah's Resort Atlantic City saw its operating profit for the year fall by 19.5 percent to $102.1 million; the Showboat Casino Hotel saw its profit fall by nearly 28 percent to $34 million.
Resorts Casino Hotel saw its operating losses widen by more than 54 percent, to $12.2 million, despite the opening of its Margaritaville complex last year. Resorts has been approved for Internet gambling since last year, but has been unable to offer it because its online partner, PokerStars, was suspended for two years by the state. Resorts says it anticipates offering Internet gambling sometime this year, but offered no details.
Bally's saw its profits decline by more than 45 percent, to $33.4 million, and Caesars saw its profits fall by 16 percent to $69.5 million. Their online affiliate, Caesars Interactive Entertainment NJ, posted a gross operating loss of nearly $1.3 million. It began online gambling operations on Nov. 21.
Revel Casino Hotel, which is seeking a buyer, saw its operating loss widen by 17.4 percent for the year, to $130.2 million.
The Atlantic Club had cut its operating loss by nearly 34 percent, to $12.7 million. But the improvement was too little, too late; the casino was bought at a bankruptcy court auction by Tropicana Entertainment and Caesars Entertainment, who divided its assets and shut it down on Jan. 13.
Casino regulators took heart in increases in food and beverage sales and room rentals in the fourth quarter of the year - even if they were due mostly to the comparison with the end of 2012 when the casinos closed for five to seven days because of Sandy, and then saw their business languish for months as customers cleaned up and tried to rebuild their storm-damaged homes.
Matt Levinson, chairman of the New Jersey Casino Control Commission, said receipts from the luxury tax, hotel tax, tourism tax and sales tax hit record highs last year.
"These numbers show that Atlantic City's casinos are continuing to broaden their appeal and the casino industry's focus on developing non-gaming amenities is clearly bearing fruit," he said.
- Wayne Parry, Associated Press