What Really Happened to a Gambling Industry Exec Found Hung in His Condo?
Published on:
Feb/12/2023
Alex Aron at 39 years of age had everything to live for.  For the beloved gambling executive, a transplant from Vancouver, British Columbia, Alex's "everything" was his young daughter.
"She's the best," Aron told a friend via Facebook.
He made her his cover photo on that social media platform.  Two weeks later, Alex would be dead.
The death was ruled a suicide by hanging by authorities in Costa Rica.
"Alex's friends and family have their doubts," a friend living there told The Toronto Sun's Brad Hunter on condition of anonymity.
Mulling over his Facebook page, it's easy to see why.
There were little indications that Alex was suicidal.  Sure, it's not always easy to tell.  Not everyone posts their feelings on social media.  But Alex just seemed so happy.
"Me and my favorite little human," he posted along side a photo him and his daughter back in November.
It was back on November 16 that Alex had completed his big move.
"I feel amazing. It's been a long time since I felt this good living somewhere. It's amazing how your surroundings can affect your thinking.
"Move is done today. The new place is beautiful and zen and all toxicity feels gone. And having so many friends as neighbors is kinda fun too!
"Cheers, amigos!"
The new home (a glimpse of it appearing below) was just a few minutes away from his old condo in beautiful (and mostly safe) Santa Ana, Costa Rica. It's where a lot of expatriates from the USA and Canada reside.
He resided in the gated Avalon Country Club at the time of his death.
Alex did quite well for himself.
He ran Hyper6 for a number of years.  The company designed websites, banners and created videos for clients across a wide spectrum.  
In addition to online gambling businesses, Hyper6 also worked with credit repair companies, payment solutions and dating sites.
"Hyper6 has a strong reputation as being one of the best web design agencies in the performance marketing industry… and that's good news for you.
"Our highly skilled team of marketers, designers, developers, and brand experts know exactly what it takes to ensure your website grabs your visitor's attention, ensuring your online business is in the top 10% that succeeds."
Additionally, Alex ran a successful outsourcing business called Outleased.
"We match the right employees with your business. Remote,fully managed by our team. Making a smooth,seamless transition into a perfect partnership."
The referrals were numerous.
Marketing specialist Darren (D-Money) Blatt wrote of Hyper6:
"I can HIGHLY recommend Alex and Hyper6 to everyone. He goes above and beyond with his designs plus he really tries to understand what his clients are trying to accomplish and nails it every time. I refer all of my industry friends over to him because he's the best."
Dwayne Morrison of South Florida Luxury Real Estate at Douglas Elliman had this to say:
"Alex has been my go-to guy for almost 3 years for most of my projects based in website and landing page design."
Alex also dabbled in domain name management and sales as well as online marketing and some search engine optimization.  He appeared to be a jack of all trades. 
Like many in the sector, he invested in cryptocurrencies, including Bitcoin, Ethereum and Litecoin.  And while these all have lost significant value in recent months, there are few indications that Alex was negatively impacted.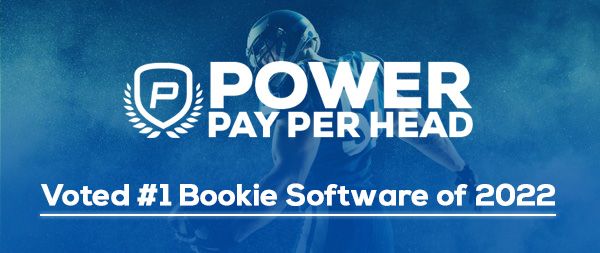 Back in June, however, Alex sought out help for a lost crypto transaction, the size of which was not made known.
Heading into 2022, Alex relayed the prior year was a tough one.  He frequently made reference to the following Rudyard Kipling poem hanging in his office, provided to him by his dad.
If you can keep your head when all about you
Are losing theirs and blaming it on you;
If you can trust yourself when all men doubt you,
But make allowance for their doubting too:
If you can wait and not be tired by waiting,
Or, being lied about, don't deal in lies,
Or being hated don't give way to hating,
And yet don't look too good, nor talk too wise;
If you can dream---and not make dreams your master;
If you can think---and not make thoughts your aim,
If you can meet with Triumph and Disaster
And treat those two impostors just the same:.
If you can bear to hear the truth you've spoken
Twisted by knaves to make a trap for fools,
Or watch the things you gave your life to, broken,
And stoop and build'em up with worn-out tools;
If you can make one heap of all your winnings
And risk it on one turn of pitch-and-toss,
And lose, and start again at your beginnings,
And never breathe a word about your loss:
If you can force your heart and nerve and sinew
To serve your turn long after they are gone,
And so hold on when there is nothing in you
Except the Will which says to them: "Hold on!"
If you can talk with crowds and keep your virtue,
Or walk with Kings---nor lose the common touch,
If neither foes nor loving friends can hurt you,
If all men count with you, but none too much:
If you can fill the unforgiving minute
With sixty seconds' worth of distance run,
Yours is the Earth and everything that's in it,
And---which is more---you'll be a Man, my son!
Deceptive Sense of Safety
Costa Rica is among the safest countries in Latin America....if you are a tourist.
The average local probably won't be exposed to any criminal activity in their lifetime either.
Wealthy online gambling executives have long opted to travel with bodyguards...and with good reason.
One of the sportsbook operators we know, now living elsewhere, would venture out in a bulletproof Hummer.  He had been robbed at gunpoint in broad daylight along a busy highway.
Managers at one of Costa Rica's first sportsbooks ducked for cover as their vehicle got shot up while heading home one night.
The founder of 5Dimes, once among the top five largest online sportsbooks operating out of the Central American nation, opted not to employ a bodyguard or drive around in a reinforced vehicle.  He would meet his demise in the fall of 2018.
Initially ambushed and kidnapped, Sean Creighton's remains would be positively identified nearly one year later.  Ten individuals were rounded up and arrested in connection with his disappearance.  Some were located in Spain and extradited back to Costa Rica.
Last year, two police officers were among those sentenced in the killing.
The Criminal Court of the city of Goicoechea sentenced nine members of a gang that orchestrated the kidnapping to a total of 515 years in prison. Do the math, each of these individuals are presumably serving life sentences.  A tenth person was originally implicated but later acquitted as the case made its way to court.
"Toss in corrupt local cops and it's all a bit untidy," Hunter says of the mystery surrounding Aron's death.
For the murder of Creighton, a traffic police officer received a sentence of 35 years. Another police officer is going away for 25 years.
Just one month prior to the ambush and kidnapping of Creighton, poker pro Steven Thompson clung to life after being shot three times.
Thompson admitted to living on the edge and was known for his partying lifestyle.  He owed in the neighborhood of $100,000 in gambling debts to local loan sharks at the time of the shooting.
"I was already hiding after getting hit in the head with a gun and threatened my life. I had to pay the money I owed to a drug dealer, or they were going to harm my family," Thomson once related to PokerNews. "I decided to turn myself in, they took me to an alley in a very dangerous neighborhood and told me to walk inside a very dark path. The guy that told me to walk had a mask on, and when we got to the end of the alley, he told me to turn around and that's when he shot me. I got hit in my leg and arm, it was a pretty bad injury, but with the right care I was able to heal in about a year."
On the surface at least, Alex appeared to have a good head on his shoulders.  He did not display the arrogance of a Sean Creighton (yes, Sean once compared himself to God in a customer chat log presented on a public posting forum) or the recklessness of a Steven Thompson.
Signs Point to Foul Play in Aron Death
Among the oddities in the Aron case, friends claim they had seen the $200,000 in Alex's apartment a week before his death.  Those funds were believed to be missing.  But as we will expound upon further, Alex once insisted he did not keep large sums of money in his home.
Something else gone, according to friends, a firearm.
"If he has firearms in the house, why didn't he shoot himself? Why did he supposedly hang himself," the source said. "Why wouldn't he blow his brains out?"
Alex's lifeless body was discovered by his brother Nick in a portion of the condo with a relatively low ceiling.  Certainly not the first choice to hang one's self, a source tells The Sun.
Additionally, sources expressed how various people came and went from the Costa Rica condo and suggest his death was money-related with foul play likely.
"This all raises a lot of red flags. There are a lot of unanswered questions," the source said.
Alex did have some issues with his ex-wife but friends insisted he "was not depressed".  Prior Facebook posts dealt with how one should cope with depression, but as a means to seek out advise for a friend in need.
Alex Was Pistol Whipped and Kidnapped the Year Prior
"During the craziest year of my life (2021) my daughter Hailey (aka ducky) makes it easy to love her so much," Alex relayed in a posting from December of that year.  "She's the most loving, best human I know. . So happy and proud to be her father."
Delving deeper we come to learn that Alex had previously been the victim of a violent attack back in July of 2021.
"On Wednesday evening July 14th at 11pm Costa Rica time, we had a home invasion.
"4 guys with guns came in tied me and my wife up, pistol whipped me a few times, shot a gun off by me and kept asking for money (I don't keep money in the house).
"They stole everything else in my office that was under about 5 lbs. Drones, watches, motocross helmets, gear, etc. Except for my monitors + computers.
"After they cleaned out my house I was kidnapped and taken in my own car for approximately 2 hours while they dropped off whatever they stole (not sure where, I was blindfolded and had my hands tied with electric cord behind my back + guns pointed at me) and then they kept asking me to use my bank cards and which bank machine to use.
"I had to explain that I only ever use one Bank Machine since it always worked but its in the supermarket which was then closed, and them arguing for an hour on what to do with me (shoot me, cut my fingers off until I tell them which bank machine + the code), etc, I said just take my card and here's the Pin. Which finally they seemed willing to do. They gave me my car back after dropping themselves off in the middle of nowhere (im pretty sure another car was waiting for them) and let me go back to my family.
"I've lived in Costa Rica among and Panama and Mexico for nearly 20 years but it finally happened to me. I was always safe and was careful but it just shows it really can happen to anyone.
"Smashed me on the head 3 times with a gun. And I could only see their eyes as their faces were covered."
"And most importantly my family is ok. We already moved away right after it happened.
"So if I haven't been myself since July 14th - now you know why."
A Celebration of Life
Natalie Aron, Alex's sister, organized a Celebration of Life for her brother a little over a week after his untimely death.
Alexander Nicholas Aron
1983-2022
A celebration of life will be held January 12th 2023 at the Sheraton roof top (8th floor) San Jose Escazu, Costa Rica from 1-4pm.
A gathering will also be held on Vancouver Island at a future date. Details to follow.
He was magic
Although this tragedy has brought pain, sadness and regret beyond belief, it has also provided our family and his friends with a lot of love. While the love isn't from happiness it's a collective love, in numbers, made possible by a group of people who share the same love and respect for Alex as we do.
I don't think he really knew the impact he had on people. But as I said, he was magic. He was infectious. Even in his darkness, he could light up every room. His heart was massive and he would have done anything and everything for the people he loved. If he loved you, he made sure you knew it.
He was a father, a son, our brother, a grandson, an uncle, a cousin, a nephew, a best friend (to so many) and a legend in his industry.
Alex, that piece of you will always live with us.
Thank you to everyone who has shared their memories, photos and videos of Alex.
Rest in peace my sweet brother.
A friend, Mel Baker, offered these words in response to Natalie's tribute:
"He was absolute magic. His smile, his laugh, his personality - he absolutely lit up every room."
Friends and family are still looking for answers and closure.
- Alejandro Botticelli, Gambling911.com Senior Correspondent