Lem Banker Ending Career On Down Note
Published on:
Oct/17/2010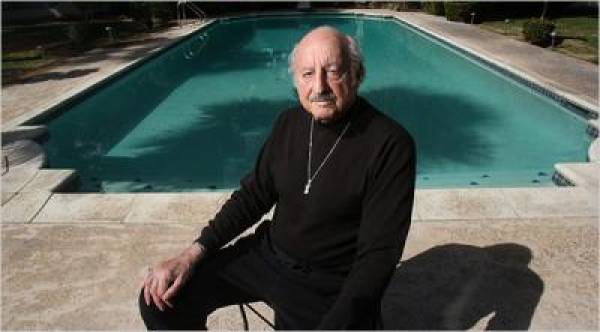 In the end, it's all about the almighty buck.
Especially in the world of gambling.
Longtime professional sports bettor Lester "Lem" Banker of Las Vegas for most of his gambling career has resisted selling his wagering selections on pro and college sporting events.
He had many offers to turn paid tout from tout services around the nation, but he always turned them down.
"I want to help the little guy," he would say, explaining why he gave out his picks freely to anyone who asked.
The coveted picks--especially those for the bet-friendly and bet-popular NFL--appeared in newspapers around the USA for years.
He also had a weekly TV show in Vegas for years in which he would dispense those prized selections on pro football.
He was no flash in the pan.
Banker's picks won more often than they lost, and there was consistency over a long period of time.
Few touts or bettors can do that.
No wonder so many tout services wanted him.
And the stories about his handicapping prowess were legendary--the most-repeated is probably the (true) tale about him correctly picking the pointspread winners of 13 Super Bowls in a row during one notable stretch.
He even wrote a book in 1986 called "Lem Banker's Book of Sports of Betting" and detailed his keys to successful sports handicapping--in football, for example, he keeps meticulous stats and assigns his own power ratings to all the teams so he can determine what he thinks the real pointspreads should be on games.
The book was so popular that years after it was out of print, a Las Vegas bookstore reprinted the tome on its own in order to meet the constant requests to purchase it.
But in recent years, Banker has suffered some really bad beats.
Two years ago, he underwent quadruple heart bypass surgery.
Last year, his longtime wife, Debbie, died.
And earlier this year, he learned that his family had robbed him blind.
When he underwent the tricky surgery in 2008, he feared he might not survive, so he gave his daughter and grandson legal access to his bank accounts and safety deposit boxes.
Lem survived the surgery, so he didn't give the matter any more thought.
But this summer he learned his daugter--who's divorced from a Kansas City mobster-- and grandson had emptied his bank accounts and safety deposit boxes, stealing some $3 million in cash, jewelry and gold coins.
Daughter Blaine and grandson Jonathan were only to get Lem's riches had he died--not if he survived--but because the pilfering pair technically had legal access to the windfall, they couldn't be prosecuted by the law.
So now, the unthinkable--or maybe not--has happened.
Lem Banker has turned tout.
He's been at it for a little while, but it's stilll jarring to see--83-year-old former multi-millionaire Lem Banker nearly broke and charging for his once-ubiquitous, formerly-free NFL selections.
It's all right there on Banker's website, www.lembankerspicks.com--you must pay a staggering $3,000 for a year's worth of NFL picks from Lem.
So much for the little guy.
By Tom Somach
Gambling911.com Staff Writer