'Killing Them Softly' Gambling Flick With Brad Pitt Opens Friday
Published on:
Nov/29/2012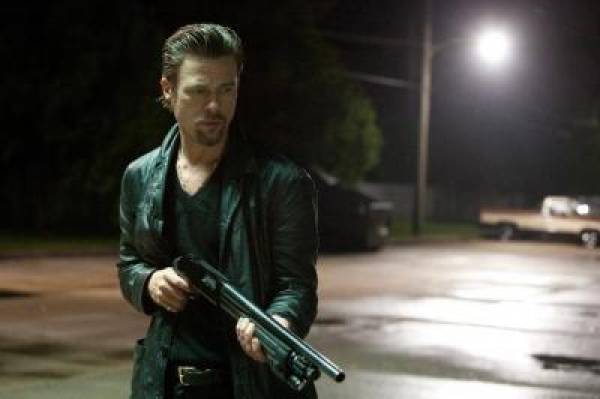 The long awaited mob gambling flick "Killing Them Softly" finally opens in theatres Friday.
It's a film about American crime directed by Andrew Dominik based on the 1974 novel Cogan's Trade by George V. Higgins and stars Pitt along with Ray Liotta and James Gandolfini.
"Killing Them Softly" is about a professional enforcer named Jackie Cogan, who investigates a heist that transpired during a mob-protected poker game.
"One night, I just happened to watch the film 'The Friends of Eddie Coyle' on TV and I thought that dialogue fantastic," Dominik says. "When I looked up the author of the novel it was based on, I found out that Higgins had been a prosecuting assistant attorney in Boston for twenty years, so I figured, hey, this guy really knows what he's writing about."
So far, the film has received an 80 percent score on the movie review aggregator site RottenTomatoes.com.
Be forewarned, Steve Persall of the Tampa Bay Tribune notes:  "Nobody dies softly here; they're mutilated, splattered in blood and vomit, set up by people who'll get theirs soon".
Gloria Puig of USA Today writes of the film:  "Languorous to the point of rambling, the story of double-crossing and vengeance is darkly funny, graphically violent and gorgeously shot."
- Jordan Bach, Gambling911.com