What the Hell Happened to SportsbookReview?
Published on:
May/31/2023
These are your hot gambling and crypto headlines on this day.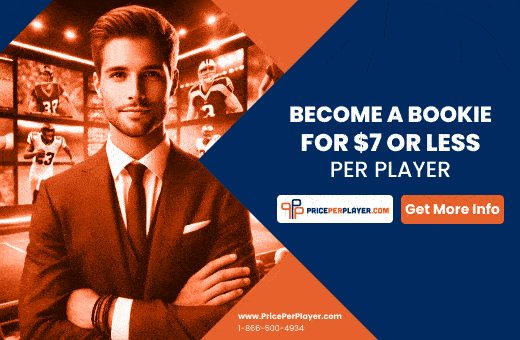 What the Hell Happened to SportsbookReview?
(May 30, 2023) - Talk about ruining a once great website.
SportsBookReview was easily over the last decade plus Gambling911.com's top competitor.  Not only did they provide a loyal and active industry posting forum, SBR enjoyed a massive search presence, especially when it came to forum topics.  This was actually their bread and butter in terms of reeling in new visitors and users.  The site promised assistance with disputes pertaining to mostly offshore sportsbooks.
That is no more.
Not only is the forum nearly inactive these days (see below - previously a single day's activity would fill much of the current page up until about two years ago), SBR completely overhauled its forum structure and lost much of its search engine history.  This is likely a result of the website attempting to erase its ties to offshore sportsbooks.
Like a number of top industry media outlets and affiliate vehicles built around offshore sportsbooks, SBR sold out to focus nearly exclusively on the US regulated market.  They no longer accept advertising from offshore books.  Right after selling (out), its long time top rated sportsbook, Bookmaker.eu, was suddenly deemed untrustworthy.  News flash:  Bookmaker is probably more trustworthy than just about any of the sites appearing on the SportsBookReview website right now.
Another big move for SBR over the last decade: More of a focus on the European and Asian markets.  That too appears to have gone by the wayside.  The site easily drew 50/50 forum activity (US/European, Asian, Latin American).
Sadly, this week there has been zero mention of 5Dimes shutting down its European operation. In past years, such news would already have had 5 plus pages of discussion by now. 
Doyle Brunson Tribute During Golden Knights-Stars Playoff Game
(May 20, 2023) - Poker icon Doyle Brunson received a special tribute during Game 1 of the Vegas Golden Knights vs. Dallas Stars playoff game in the 3rd period.
Son Todd Brunson was on hand to honor his late dad, who was a long time Vegas resident.  Brunson did this past Monday at the age of 89.  He was an avid Golden Knights fan.
Golden Knights season ticket holder Maryann Savage, wife of World Poker Tour (WPT) Executive Tour Director Matt Savage, shot a video of the Doyle tribute, which can be watched below.
The Knights would go on to win Game 1.
Brunson at one time was an aspiring athlete with the Minneapolis Lakers of the NBA showing interest in him.   He would go on to suffer a knee injury that ended his hopes of becoming a professional basketball player.
That's @ToddBrunson turning the crank to fire up the @GoldenKnights crowd @TMobileArena! #RIPDoyle pic.twitter.com/gvSCeMRiwl

— Maryann Savage (@MaryannSavage) May 20, 2023
Binance Blocks Withdrawals for Up to Four Hours, Charges Higher Transaction Fees
(May 8, 2023) Just days after scolding Reuters for reporting on Binance's apparent lack of compliance, that cryptoc exchange shut off withdrawals for up to four hours Sunday only to resume with higher transaction fees.   None other than Reuters reported on the interruption.
"Late on Sunday and again early on Monday the world's biggest crypto exchange shut bitcoin withdrawals saying there was a glut of pending transactions because it hadn't offered so-called miners a high enough reward to log the trades on the blockchain."
It's unclear if this action led to a drop in Bitcoin's price on Monday, though it probably contributed to it.
The price fell as low as $27,555 early Monday before rebounding slightly.  The price of Bitcoin is down around 5 percent from this time last week.
The aftermath was reported on by our colleagues at CoinGeek, who have not been shy about crucifying Binance in recent years.
BTC chokes as token trading rises: The 'money of the future' costs $10 to spend was the headline and pertains to the BTC fees overall and is not specific to Binance per se.
Jon Southurst writes:
Network congestion due to increased activity is causing average per-transaction fees to top US$10—far too expensive for anyone to use BTC as money. What's causing this congestion? It's not people suddenly deciding that BTC is a better form of money than fiat currencies, but a simple uptick in NFT trading.
That's right, people trading JPEGs using BTC's "Ordinals" protocol is crushing the network.
Alabama Baseball Probe: Bohannon Contacted Former High School Coach to Place Bet, Per Report
(May 7, 2023) - Late last week, we were starting to get a clearer picture of what transpired in regard to the Ohio Gaming Commission ordering sportsbooks in that state to cease taking bets on Alabama Crimson Tide baseball.
"Suspicious betting activity" was observed on a game between LSU and Alabama on Friday April 28.  LSU gambling regulators elaborated that the wagering in question took place in the Cincinnati area.
Days later, Alabama fired its coach, Brad Bohannon.  And now we are learning why.
Bohannon reportedly contacted a former high school baseball coach in regard to the bet in question.
The bet came after Alabama's expected pitcher, sophomore Luke Holman, was benched with a back injury "an hour before" first pitch.
The suspiciously large cash wager was flagged by U.S. Integrity, a third-party monitoring firm, triggering investigations in Ohio and Tuscaloosa.
Binance Responds to Reuters Reporting That They Did Not Have Proper Compliance Policies in Place
(May 7, 2023) The cryptocurrency exchange Binance last week lashed out at Reuters for reporting on its latest reporting that the U.S. Justice Department is apparently investigating whether Binance Holdings was illegally used to let Russians skirt U.S. sanctions and move money through the cryptocurrency exchange, Bloomberg News reported on Friday, citing people familiar with the matter.
Our colleagues at CoinGeek have been reporting on Binance for some time now and recently asked the question: "Binance is bad news—is anyone still surprised?"
Binance responded to Reuters:
"Once again, the same reporter at Reuters is deliberately leaving out critical facts to fit their narrative. This time, they've raised questions about our compliance policies for preventing and tackling cryptocurrency-based financing of terrorism. This is a topic we take very seriously and want to use this opportunity to set the record straight.
"The bottom-line is that we are not aware of any exchange – or other financial institution for that matter – that does more today to keep bad actors off their platform than Binance. Our policies and processes comply with AMLD5/6 anti-money laundering and counter terrorism financing requirements and we have a robust compliance program that incorporates sophisticated anti-money laundering and global sanctions principles and tools to detect and address suspicious activity. We even have specialists on our team who have focused their entire careers on counter-terrorism."
- Jagajeet Chiba, Gambling911.com