Will Fox Bet Be a Casualty of Record Dominion Settlement?
Published on:
Apr/18/2023
In the wake of a record $787.5 million settlement agreement reached between Fox News and Dominion Voting Systems Tuesday afternoon, it is anticipated that Rupert Murdoch's media empire will need to offload some of its underperforming ventures.  The company's betting arm, Fox Bet, certainly meets that criteria.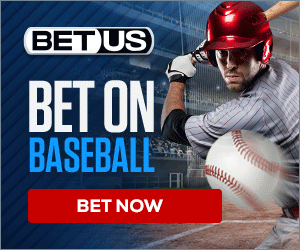 Gambling911.com reported late last year that Fox Bet might be on the brink of closure courtesy of an arbitration ruling by New York's Judicial Arbitration and Mediation Services (JAMS) in Fox. Corp.'s (NASDAQ:FOXA) rift with FanDuel parent Flutter Entertainment (OTC:PDYPY).
Even with the highly watched Fox NFL Pregame Show promotions, Fox Bet has mostly failed to catch on in a ferociously competitive market that has the likes of No. 7 in terms of market share, PointsBet, attempting to exit the US regulated landscape.
"Fox Bet is on borrowed time," according to the research firm Eilers & Krejcik Gaming back in November. "Both Fox and Flutter can terminate the Fox Bet agreement in August 2023 and essentially dissolve the business."
And now we have the settlement with Dominion Voting System potentially hastening the sportsbook's exit. 
The settlement was reached just as the case was about to be heard by a jury.  It stems from the news network allowing certain guests to make unfounded claims about the election being stolen with the assistance of Dominion's voting machines.  The allegations mostly went unchallenged by Fox on-air talent.   Among those claims, former US President Donald Trump attorney Sidney Powell stated that the Dominion Voting Systems featured software created "at the direction" of former Venezuelan President Hugo Chavez to swing his own election results and had ties to Democratic operatives.  These assertions were verified to be categorically false.
"Fox has admitted to telling lies," John Poulos, Dominion CEO, said at a news conference after the trial ended.
"Money is accountability," said Stephen Shackelford Jr., the attorney scheduled to give opening statements for Dominion on Tuesday.
Fox News, in a statement, said it acknowledged "the court's rulings finding certain claims about Dominion to be false."
"This settlement reflects Fox's continued commitment to the highest journalistic standards," the network said. "We are hopeful that our decision to resolve this dispute with Dominion amicably, instead of the acrimony of a divisive trial, allows the country to move forward from these issues."
Unibet PA Site Goes Down Again
Unibet's Pennsylvania mobile sportsbook app was down again all day Tuesday, according to Gambling911.com's Thomas Somach.  The site had been down for over 48 hours two weeks ago as well.  Its Allentown and Wilkes-Barre retail sportsbooks were also down with the last outage.  But Unibet said at the time the issue was isolated to Pennsylvania and no other US states.
On Tuesday, a representative for the company claimed there were no issues on their end.  We had Somach clear his computer's cache and reboot to no avail.  The site still didn't come up for him.
Somach called back Tuesday night and was informed that they "had no reports of the website being down" even though he had reported the site down earlier in the day.
We'll continue to monitor.  It's the NBA Playoffs so there should be plenty of people playing on the site.  There were no reports on Twitter of any outages.
A possible explanation: Geofencing issues.  Somach resides relatively close to the New Jersey border.
Unibet's parent company Kindred Group just gained approval for a proprietary platform to operate in neighboring New Jersey.
- Chris Costigan, Gambling911.com Publisher