USA vs. Japan Women's World Cup Finals 2011 betting odds had USA as the 1/2 early favorite early on to beat Japan and the underdogs listed at 6/4.  These odds were the very first available and subject to change over the next couple of days, and in fact already have.  Bookmaker, which welcomes US gamblers,  had a line of -105 on Team USA late Friday night with HEAVY action on the Americans.  This was the most wagered on side heading into the weekend.  Lock this line in now as it is sure to go up heading into Sunday. 
*For US gamblers, odds were available at Bookmaker here with Team USA pretty much at even odds.  There is heavy demand for betting on this event and Gambling911.com anticipates the line to fluctuate wildly so LOCK THIS LINE IN NOW.  Credit cards and money transfer options online accepted.
*For those of you living outside the USA, odds were available at William Hill here.  
Both USA and Japan won their respective games by a score of 3-1.  Both teams were underdogs coming into the Women's World Cup 2011.
Abby Wambach helped direct her team to their first trip to the World Cup final since winning it in 1999 with a 3-1 victory over France on Wednesday.
"We've achieved part of our goal. We're in the final," Wambach said. "We want to complete it. We want to be world champs."
Wambach broke a tense tie with a thunderous header in the 79th minute.  They followed up quickly with another goal.
Advertisement: Play poker?  Join William Hill through their online poker room.  Get a FREE 1250 euros.  Limited time only.  USA players prohibited.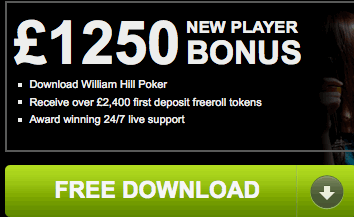 "These wins, we can't do it alone. We know a whole nation is cheering us on," Wambach said. "We believe in ourselves and we're in the final. I couldn't be happier."
Japan would go on to beat the favored Swedish team later in the afternoon.
Homare Sawa made up for a huge error by scoring the go-ahead goal and Japan advanced to the World Cup final with a 3-1 victory over Sweden on Wednesday.
Surprise call-up Nahomi Kawasumi had two goals for Japan, which will face the United States in Sunday's championship. It's the first World Cup final for the rising soccer power.
Josefine Oqvist scored for Sweden.
In a battle of Japan's fine skills against the thrust and hustle of Sweden, the match turned in the second half when Kawasumi caught Hedvig Lindahl off her line and lobbed it over her from about 110 feet away for the third goal, one of the best in a tournament full of excellent strikes.
- Alistair Prescott, Gambling911.com