There are a number of pros and cons of being a bookmaker in the great state of Oklahoma.  The main thing to keep in mind is that you must utilize a top Price Per Head as standalone bookmaking businesses are no longer feasible since they cannot offer LIVE IN-PLAY WAGERING, live dealer online casinos and customized websites.  SCROLL DOWN FOR MORE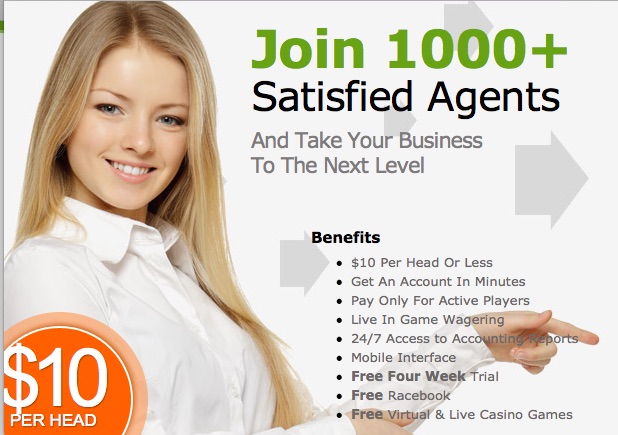 Pros of Being a Bookie in Oklahoma
*Home to one of the biggest College Football fan bases in the United States with much of the state backing their beloved Sooners while a chunk of diehards will support a solid Oklahoma State Cowboys team. 
*The state boasts many wealthy enclaves that bookies and agents alike will want to target.  These regions include those with folks that have made it big in the oil sector.  Below are the counties based in order of wealth per capita.
1. Rogers Mills – Yes, it's the least populous in the state, but also the most wealthiest.
2. Canadian
3. Tulsa
4. Washington
5. Cleveland
6. Oklahoma County – Home to Oklahoma's biggest city, it's namesake Oklahoma City.
7. Rogers
8. Logan
9. Major
10. Woodward
*So many sports bars and pool halls where one can find like-minded individuals, especially in major college towns and big cities like Stillwater (Oklahoma State University) and Norman as well as Oklahoma City and Tulsa.
*Great place to live and raise a family.
*Expanded betting period beyond football with hardcore Thunder fans/bettors in the NBA
Cons of Being a Bookie in OK
*While there are some big cities that grace Oklahoma, much of the state is rural with limited populations.  The distance between Boise City, OK on the state's western panhandle and Siloam Springs Arkansas near the state's eastern border is just over 7 hours driving. 
*While there is plenty of wealth in the state, many of the residents are dirt poor.
*Unlicensed aggravated gambling is considered a felony in the state.  Simple gambling is a misdemeanor.

Want to Place a Bet in the state of Oklahoma Without a Bookie?
You can place a wager directly online bypassing a local bookie at AmericasBookie.com and claim up to a 100 percent bonus.
- Aaron Goldstein, Gambling911.com