Philadelphia Eagles Line at -14 ½
Published on:
Oct/07/2009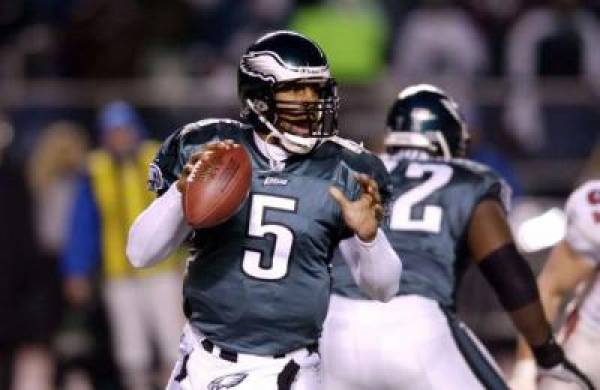 BetUS.com was one of the few online sportsbooks offering up the Philadelphia Eagles with a line of -14 ½ against the winless Tampa Bay Buccaneers at press time Wednesday night.  The line was as high as -16 at some of the online betting sites.  This was one of the biggest spreads of the 2009 season thus far.  Around 80 percent of the betting action in this game was going towards the Eagles.   The line opened at -13 ½. 
Donovan McNabb and Brian Westbrook are both expected to play on Sunday. 
McNabb took a hard shot in the end zone after a rushing touchdown in a season-opening win over Carolina. Kevin Kolb started the last two games in McNabb's place.
"You're talking about one of the all-time greats playing quarterback," said coach Andy Reid, who can notch his 100th regular-season victory Sunday. "Somebody who has been here a long time and when it's all said and done will be one of the all-time greatest to play that position. It's always good to get that kind of a player back in there."
Westbrook practiced Wednesday after sitting out Philadelphia's last game with a knee injury.
These two teams have played one another 7 times this decade but only once in the last 6 years.  The Bucs beat Philly the last 3 times they played them. 
Bet the Philadelphia Eagles line at -14 ½ at BetUS.com if you like the favorite in this one.
Ean Lamb, Gambling911.com