Miami Dolphins vs. LA Chargers Betting Preview, Prop Bets
Published on:
Dec/10/2022
(December 10, 2022) - Miami Dolphins are set to face off against a 6-6 LA Chargers team that has dropped three of their last four games.  Following five straight victories, Miami lost to the 49ers in San Francisco last week.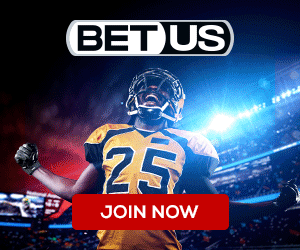 Here we have Miami moving from -2.5 to -3.5. The wrong team is favored here as we get a number of Chargers 2.29.  That also reveals a 5 to 6 point Overlay.
In college football at least, Overlays greater than 5 points overall have gone 2-15 (favorites-dogs) as of December 5, 2022.
The Chargers do return three of their top receivers for this game.
The Dolphins are 13-3 Against The Spread in their last 16 games after allowing more than 30 points in their previous game.
The Chargers are 7-20 ATS in their last 27 home games vs. a team with a winning road record.
Do go with LA Chargers +3.5 here.
This is probably our favorite play, even though we are located in Miami and love our Dolphins.  It's mostly based on college football line trends, however.
Dolphins vs. Chargers Prop Bets
Rot     Player To Score First Touchdown in the game     Moneyline
101     Tyreek Hill (MIA)         +650
102     Jeff Wilson Jr. (MIA)         +700
103     Raheem Mostert (MIA)         +750
104     Jaylen Waddle (MIA)         +850
105     Trent Sherfield (MIA)         +1200
106     Mike Gesicki (MIA)         +1600
107     Cedrick Wilson (MIA)         +2500
108     Tua Tagovailoa (MIA)         +2500
109     Durham Smythe (MIA)         +2900
110     Salvon Ahmed (MIA)         +4000
111     Austin Ekeler (LAC)         +500
112     Keenan Allen (LAC)         +1000
113     Mike Williams (LAC)         +1100
114     Josh Palmer (LAC)         +1400
115     Gerald Everett (LAC)         +1400
116     DeAndre Carter (LAC)         +2500
117     Joshua Kelley (LAC)         +2500
118     Justin Herbert (LAC)         +3000
119     Isaiah Spiller (LAC)         +5000
120     Tre McKitty (LAC)         +5000
121     Michael Bandy (LAC)         +8000
122     Any Other Touchdown Scorer         +700
123     No Touchdown Scorer         +10000
All wagers have action.
Rot     Anytime Touchdown Scorer     Moneyline
201     Tyreek Hill (MIA)         -155
202     Jeff Wilson Jr. (MIA)         Ev
203     Raheem Mostert (MIA)         +110
204     Jaylen Waddle (MIA)         +110
205     Trent Sherfield (MIA)         +160
206     Mike Gesicki (MIA)         +240
207     Cedrick Wilson (MIA)         +375
208     Tua Tagovailoa (MIA)         +375
209     Durham Smythe (MIA)         +400
210     Salvon Ahmed (MIA)         +650
211     Austin Ekeler (LAC)         -200
212     Keenan Allen (LAC)         +130
213     Mike Williams (LAC)         +140
214     Josh Palmer (LAC)         +185
215     Gerald Everett (LAC)         +210
216     DeAndre Carter (LAC)         +400
217     Joshua Kelley (LAC)         +400
218     Justin Herbert (LAC)         +450
219     Isaiah Spiller (LAC)         +800
220     Tre McKitty (LAC)         +800
221     Michael Bandy (LAC)         +1000
Rot     Tua Tagovailoa (MIA) Total Passing Yards     Moneyline
1001     Over  279½  Passing Yards     -120
1002     Under  279½  Passing Yards     -110
Must Start for action.
Rot     Tua Tagovailoa (MIA) Total Completions     Moneyline
1003     Over  22½  Completions     -120
1004     Under  22½  Completions     -110
Must Start for action.
Rot     Tua Tagovailoa (MIA) Total Passing Attempts     Moneyline
1005     Over  35½  Passing Attempts     +105
1006     Under  35½  Passing Attempts     -135
Must Start for action.
Rot     Tua Tagovailoa (MIA) Total Touchdown Passes     Moneyline
1007     Over  1½  TD Passes     -185
1008     Under  1½  TD Passes     +155
Must Start for action.
Rot     Tua Tagovailoa (MIA) Total Interceptions     Moneyline
1011     Over  ½  Interceptions     -115
1012     Under  ½  Interceptions     -115
Must Start for action.
Rot     Tua Tagovailoa (MIA) Longest Completion     Moneyline
1013     Over  40½  Yards     -115
1014     Under  40½  Yards     -115
Must Start for action.
Rot     Tua Tagovailoa (MIA) Total Rushing Yards     Moneyline
1015     Over  4½  Rushing Yards     -105
1016     Under  4½  Rushing Yards     -125
Must Start for action.
Rot     Raheem Mostert (MIA) Total Rushing Yards     Moneyline
1041     Over  49½  Rushing Yards     -105
1042     Under  49½  Rushing Yards     -125
Must Play for action.
Rot     Raheem Mostert (MIA) Total Rushing TDs     Moneyline
1045     Over  ½  Rushing TDs     +175
1046     Under  ½  Rushing TDs     -215
Must Play for action.
Rot     Raheem Mostert (MIA) Longest Rush From Scrimmage     Moneyline
1047     Over  13½  Yards     -105
1048     Under  13½  Yards     -125
Must Play for action. Must have 1 Rush Attempt for Action.
Rot     Raheem Mostert (MIA) Total Receiving Yards     Moneyline
1051     Over  7½  Receiving Yards     -105
1052     Under  7½  Receiving Yards     -125
Rot     Justin Herbert (LAC) Total Passing Yards     Moneyline
2001     Over  293½  Passing Yards     -115
2002     Under  293½  Passing Yards     -115
Must Start for action.
Rot     Justin Herbert (LAC) Total Touchdown Passes     Moneyline
2007     Over  1½  TD Passes     -165
2008     Under  1½  TD Passes     +135
Must Start for action.
Rot     Justin Herbert (LAC) Total Interceptions     Moneyline
2011     Over  ½  Interceptions     -105
2012     Under  ½  Interceptions     -125
Must Start for action.
Rot     Justin Herbert (LAC) Longest Completion     Moneyline
2013     Over  38½  Yards     -115
2014     Under  38½  Yards     -115
Must Start for action.
Rot     Austin Ekeler (LAC) Total Rushing Yards     Moneyline
2041     Over  43½  Rushing Yards     Ev
2042     Under  43½  Rushing Yards     -130
Must Play for action.
Rot     Austin Ekeler (LAC) Total Rushing Attempts     Moneyline
2043     Over  12½  Rush Attempts     Ev
2044     Under  12½  Rush Attempts     -130
Must Play for action. Must have 1 Rush Attempt for Action.
Rot     Austin Ekeler (LAC) Longest Rush From Scrimmage     Moneyline
2047     Over  13½  Yards     -110
2048     Under  13½  Yards     -120
Must Play for action. Must have 1 Rush Attempt for Action.
Rot     Austin Ekeler (LAC) Total Receptions     Moneyline
2049     Over  5½  Receptions     -140
2050     Under  5½  Receptions     +110
- Mary Montgomery, Gambling911.com