Florida Gators vs. Alabama Crimson Tide Spread Moves to +8 ½
Published on:
Oct/01/2010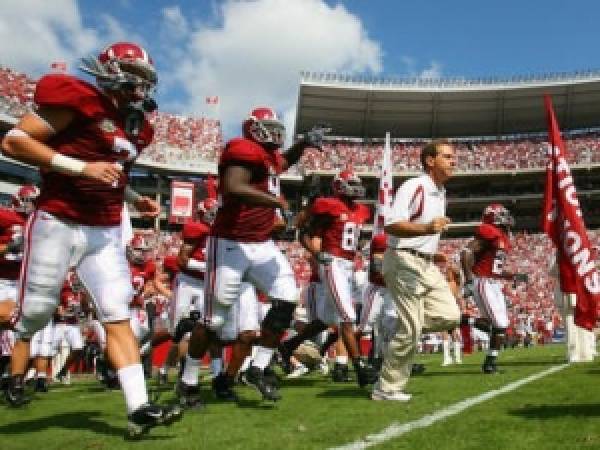 Good news for Florida Gators backers as the Florida vs. Alabama Crimson Tide spread has moved up to +8 ½ at BetUS.com, or should we say down?
The Florida Gators vs. Alabama Crimson Tide spread had opened at -9 but by Friday evening most online sportsbooks had this line at -8.  Close to 45 percent of those backing this game were betting on the Florida spread.
[Off topic: Would you like to get a 60% bonus on your first deposit at BetUS? That can translate into hundreds of dollars in FREE CASH.  If so JOIN NOW.]
"It's all about getting the best value and in terms of sports betting, a half point can made all the difference in the world," says Don Shapiro of Gambling911.com.
Florida backers would win with an 8 point Alabama victory at BetUS.com while everyone else would push.
While 8 point wins are indeed rare, they do happen.  Last week Auburn beat South Carolina by 8 points. 
BetUS.com had moved the line all the way to -7 ½ as recently as Thursday. 
"Florida vs. Alabama is expected to be among the most wagered on College Football games of the 2010 regular season.  Therefore it is crucial that the oddsmakers balance out the action as much as possible," Shapiro points out.
Ean Lamb, Gambling911.com