The Coin Toss prop will be the most wagered on for Super Bowl 52.  Scroll Down....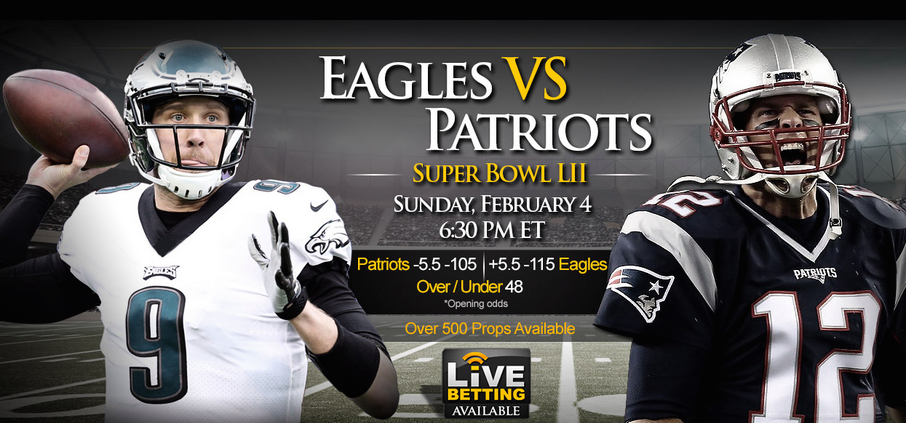 There are a couple of variations of this prop bet, including the Heads or Tails outcome and which team wins.  Additionally you will be able to bet on whether the team that wins the coin toss wins the game.
It's literally a 50/50 toss up but the coin flip bet is a right of passage when wagering on any Super Bowl.
Tails have hit the last four Super Bowls.  Should Tails hit in this one, it would be the first time Tails has hit five times in a row. 
Coin Toss

Outcome of Coin Toss

06:30 PM
52001
Heads
 
-105
 
52002
Tails
 
-105
 

Coin Toss

Team to Win Coin Toss

06:30 PM
52003
Philadelphia Eagles
 
-105
 
52004
New England Patriots
 
-105
 
- Ean Lamb, Gambling911.com