There will be plenty of exposure for those bookies primarily located along the East Coast, and especially the Southeast, with nearly 80 percent of bets flowing in on the Carolina Panthers this Super Bowl 50.  
"It will put some of the less solvent books out of business," predicts Don Shapiro of Gambling911.com.  "Locals will engage in slow paying in hopes of limping by until March Madness."
This is all based on the assumption that Carolina covers by at least six points.  North Carolina-based bookies will be nursing headaches for the rest of February should this come to fruition. 
The Panthers were coming in as -5.5 to -6 point favorites throughout much of the past week after the line opened briefly at Panthers -4.
Offshore Pay Per Heads like RealBookies.com will prove especially resourceful this Super Bowl by offering dozens of prop wagers and live betting.
"The prop bets and live wagering helps reduce losses and,  when the game falls in a bookie's favor, helps to pad profit margins," notes Shapiro.
Scroll Down For More..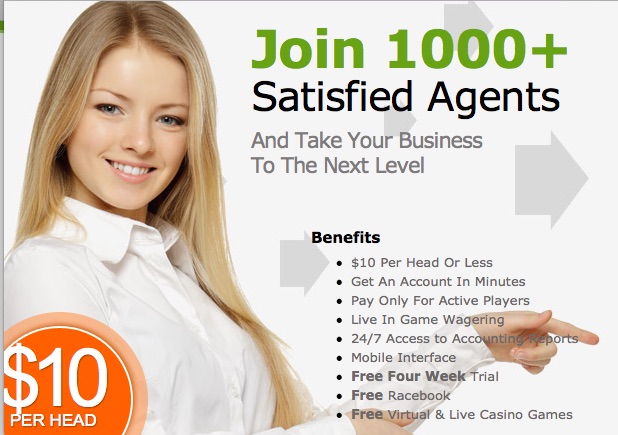 Even the veteran Vegas bookmakers are cringing coming into Sunday's big game.
"The first week it was all Panthers' money," said Jay Rood, MGM Resorts' vice president of race and sports in an interview with the Las Vegas Sun. "It's still mostly Panthers' money but we're getting there with the Broncos. I'm not ready to pull the panic cord yet by any means."
Moving the line to Carolina -6 has helped drive some action towards Denver, but that is of little consolation should the Panthers pull off a victory Against The Spread.
"I've talked to a couple guys here and there, and they say, 'We're going to need your Broncos,'" veteran Vegas oddsmakers Jay Kornegay told the Sun. "There's not a lot of confidence. It's not a lot of people saying they think they can do it."
- Aaron Goldstein, Gambling911.com