Where to Watch, Bet the Super Bowl in Austin
Published on:
Feb/11/2023
Keep Austin weird and find a fun place to watch this year's Super Bowl. Also be sure to get all those weird prop bets in that include whether or not Rihanna shows cleavage during this year's Super Bowl Halftime Show and the color of this year's Gatorade bath, just to name a few. Jazz Sports welcomes those 18 and up - No social security number needed - Claim a 125% bonus on your initial deposit.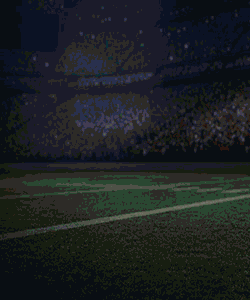 Where to Watch Super Bowl 2023
Punch Bowl Social Austin 11310 Domain Drive Austin, TX 78758
$0 to $50
Punch Bowl Social | Scratch Kitchen. Craft Cocktails. Social Gaming.
Event Start | 4 PM
Super Bowl Showing | 5:30 PM
DJ After-party | Starts at game-end
General Admission
Watch the game at our place for free! General Admission gets you entry only where we will be showing the game across our screens.
*Please be aware that a general admission ticket does not guarantee a seat or table booking. Please arrive early to avoid disappointment.
VIP Lounge
Enjoy the game from our VIP lounge, and watch the game with a view of our projector screen. Your VIP ticket includes a buffet and two drink tickets per person. Drink ticket options include beer, wine, and well drinks only.
All alcohol purchases are 21+ only.
Mayfair Austin 501 West 6th Street #Ste. 300 Austin, TX 78701
Free
What: Super Bowl party with When Where What! FREE FOOD (buffet style, 4-6pm) like hot dogs, cheeseburgers and chicken tenders. 13-foot 8.5k laser projector screen plus a dozen more TVs inside and outside. DJ before and after. Free samples of NÜTRL Vodka Seltzer. Giveaways.
Some Super Bowl Prop Bet Samplings to Enjoy
Rot     Total Touchdowns in the Game     Moneyline
4036     0 Touchdowns         +10000
4037     1 Touchdown         +6000
4038     2 Touchdowns         +2500
4039     3 Touchdowns         +850
4040     4 Touchdowns         +500
4041     5 Touchdowns         +280
4042     6 Touchdowns         +350
4043     7 Touchdowns         +375
4044     8 Touchdowns         +700
4045     9 Touchdowns         +1100
4046     10 or more Touchdowns         +1450
Rot     Total FGs in the Game     Moneyline
4057     0 Field Goals         +1550
4058     1 Field Goal         +550
4059     2 Field Goals         +320
4060     3 Field Goals         +260
4061     4 Field Goals         +330
4062     5 Field Goals         +550
4063     6 or more Field Goals         +650
Rot     Lenght of 1st Touchdown in the Game     Moneyline
4101     0 yrd TD         +5500
4102     1-7 yrd TD         Ev
4103     8-15 yrd TD         +190
4104     16-25 yrd TD         +475
4105     26-39 yrd TD         +750
4106     40-59 yrd TD         +1800
4107     60-79 yrd TD         +2200
4108     80-95 yrd TD         +4500
4109     96 or more yrd TD         +4500
4110     No TD in the Game         +10000
Rot     Lenght of 1st Made Field Goal in the Game     Moneyline
4111     1-22 yrd FG         +800
4112     23-29 yrd FG         +350
4113     30-36 yrd FG         +250
4114     37-43 yrd FG         +325
4115     44-49 yrd FG         +325
4116     50 or more yrd FG         +500
4117     No FG made in the Game         +1800
- Ean Lamb, Gambling911.com