Where Can I Bet the Alamo Bowl Game? Texas vs. Washington
Published on:
Dec/28/2022
Gambling911.com has the spread on the Alamo Bowl for 2022 between Texas and Washington.  This Bowl game takes place Thursday December 29 at 9 pm ET.  BetUS offers a generous welcome bonus for this bowl game - a FREE $250 when you deposit $200.  BetUS available for wagering on this bowl game most U.S. states 18 and up.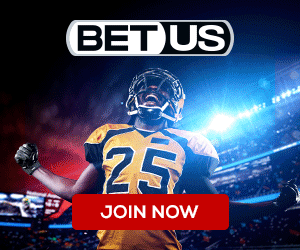 The Alamo Bowl began in 1993 and features tie-ins between the Big 12 (1996–present) and Pac-12 (1993–1994; 2010–present).  The payout is just over $8.2 million.
The Longhorns owned an 8-4 record both Straight Up and Against The Spread. Washington lost just two games and was 7-5 ATS for the season.
Who Do the Line Trends Favor?
The line on this game was Texas -3.5 to -3.  We get a number of Texas 4.01, indicating this one was right on the money.
Hot Alamo Bowl Betting Trends
Longhorns are 5-1 Against The Spread in their last 6 games in December.
Longhorns are 18-6 ATS in their last 24 non-conference games.
Texas is 6-2 ATS in their last 8 neutral site games.
Longhorns are 9-4 ATS in their last 13 games overall.
Huskies are 5-1 ATS in their last 6 games following a ATS win.
Washington is 6-14 ATS in their last 20 games after allowing less than 100 yards rushing in their previous game.
Huskies are 1-5 ATS in their last 6 games on grass.
Important to Know Before Placing a Bet
The contest pits two of the nation's best offenses.  After missing the postseason in 2021 in coach Steve Sarkisian's first year with the Longhorns, Texas bounced back nicely this season.
"We didn't get to go to a bowl game last year, we didn't earn it," Sarkisian said. "It's great that the team gets this experience against a really good opponent. You're always looking for ways to continue to develop your players. It's a win-win for us."
The 2022 Alamo Bowl marks the 58th all-time bowl appearance for the Longhorns, the third-most in the country behind only Alabama and Georgia. Texas owns a bowl record of 31-24-2.
The Huskies (10-2) are riding a six-game winning streak with a quarterback in Michael Penix Jr who finished eighth in this year's Heisman balloting.
Head coach Kalen DeBoer led the Huskies back to the postseason and an improvement of six wins in his first year in Seattle.
"We're at the point now with this year's team where we feel that we can play with anyone. We really do," DeBoer said. "We feel like we're that championship-caliber football team, without a doubt. We respect all and fear none. That's really been something that's resonated with our guys, and the belief we have that we are that team and we are capable of that."
Texas vs. Washington Prop Bets
Rot     First Scoring Play of the Game     Moneyline
2009     Washington TD         +155
2010     Washington FG         +525
2011     Washington Any Other Score         +5000
2012     Texas TD         +130
2013     Texas FG         +650
2014     Texas Any Other Score         +5000
Rot     Winning Margin     Moneyline
2019     Washington to win by 1-6 pts         +425
2020     Washington to win by 7-12 pts         +750
2021     Washington to win by 13-18 pts         +1000
2022     Washington to win by 19-24 pts         +1600
2023     Washington to win by 25-30 pts         +2200
2024     Washington to win by 31-36 pts         +3000
2025     Washington to win by 37-42 pts         +4000
2026     Washington to win by 43 or more pts         +4000
2027     Texas to win by 1-6 pts         +400
2028     Texas to win by 7-12 pts         +600
2029     Texas to win by 13-18 pts         +800
2030     Texas to win by 19-24 pts         +1100
2031     Texas to win by 25-30 pts         +1400
2032     Texas to win by 31-36 pts         +1800
2033     Texas to win by 37-42 pts         +2500
2034     Texas to win by 43 or more pts         +2000
Rot     Double Result     Moneyline
2035     Washington/Washington         +225
2036     Washington/Tie         +4500
2037     Washington/Texas         +550
2038     Tie/Washington         +2000
2039     Tie/Tie         +5000
2040     Tie/Texas         +1800
2041     Texas/Washington         +650
2042     Texas/Tie         +4000
2043     Texas/Texas         +115
- Mary Montgomery, Gambling911.com