Among the hundreds of prop bets being offered by BetOnline is whether there will be or NOT be a successful 4th down conversion.  For the 2020 Super Bowl between the Kansas City Chiefs and San Francisco 49ers Go Here
2018 Super Bowl
The NO pays out the most at $180 for every $100 bet.  YES requires a $22 bet to win $10 with that $22 refunded should there be a successful conversion.
Despite the high risk/reward ratio in regard to a 4th down conversion, it's a good bet.  NFL offenses convert 4th down conversions 70% of the time.
Here are some other great prop bets.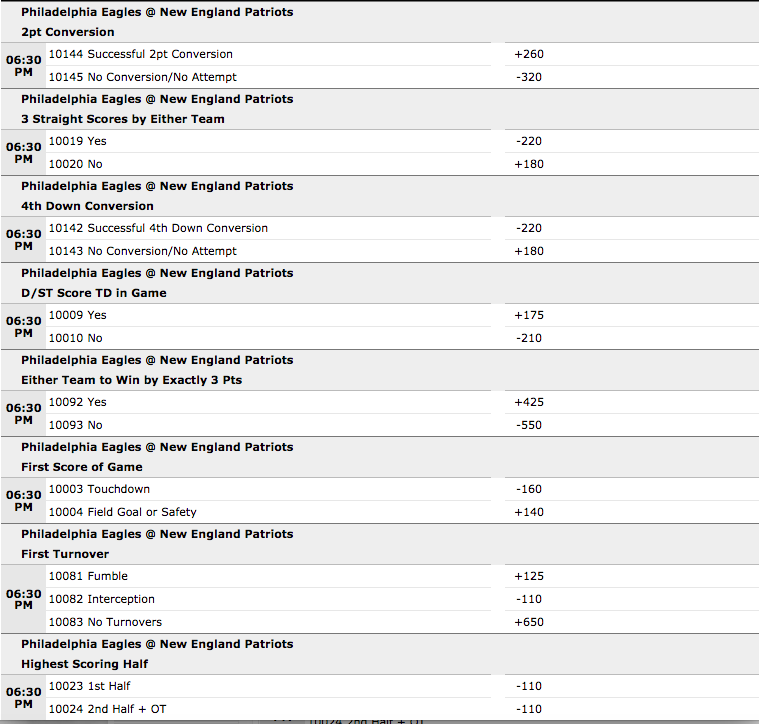 - Dan Shapiro, Gambling911.com