Portland is a hot bed of soccer fanatics thanks to their champion team the Timbers. This year's FIFA World Cup will make this town even more soccer crazed.  There are plenty of bars to watch each and every World Cup game and you can place bets via your mobile device.  Be mindful that, despite sports betting now being legalized in the United States, none of the establishments listed here are permitted to take bets on the games. Also note time differences between when games will be played and normal operating hours, so you may want to call in advance.  SCROLL DOWN FOR WHERE TO WATCH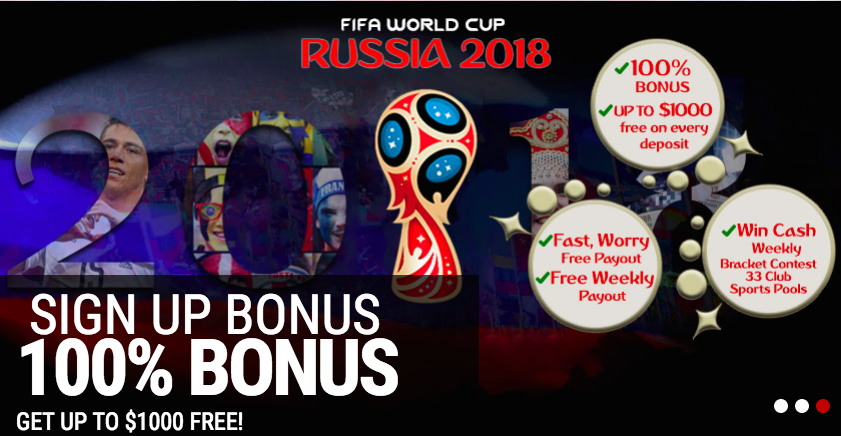 Where to Watch the 2018 FIFA World Cup
Radar - 3951 N. Mississippi Ave. - This North Mississippi Avenue small plates restaurant doubles as a great place to watch a match.
Cheerful Bullpen - 1730 S.W. Taylor St. - Great location.  Booth-side TVs in close proximity to Providence Park, home of the Portland Timbers and Thorns.
Kells Irish Pub - 112 S.W. Second Ave. - Cool pints of Guinness available here and plenty of televisions.
Thirsty Lion Pub - 71 S.W. Second Ave. - Regularly shows soccer on its many TVs so expect the same throughout this year's World Cup.
The Loyal Legion - 710 S.E. Sixth Ave. - Ninety nine beers on tap here.
Horse Brass Pub - Legendary English pub in Portland and a regular haunt to catch Timbers and World Cup games on their many television sets.
Cartlandia - 8145 S.E. 82nd Ave. - Catch the games in the Blue Room.
Stammtisch - 401 N.E. 28th Ave. - This bar will light up whenever Germany plays.
4-4-2 Soccer Bar -  739 S.E. Hawthorne Blvd. - The name says it all.
Get all the latest World Cup Soccer News here
- Alistair Prescott, Gambling911.com