There are plenty of bars to watch each and every World Cup game in New York City's Chelsea neighborhood and you can place bets via your mobile device.  Be mindful that, despite sports betting now being legalized in the United States, none of the establishments listed here are permitted to take bets on the games. Also note time differences between when games will be played and normal operating hours, so you may want to call in advance.  SCROLL DOWN FOR WHERE TO WATCH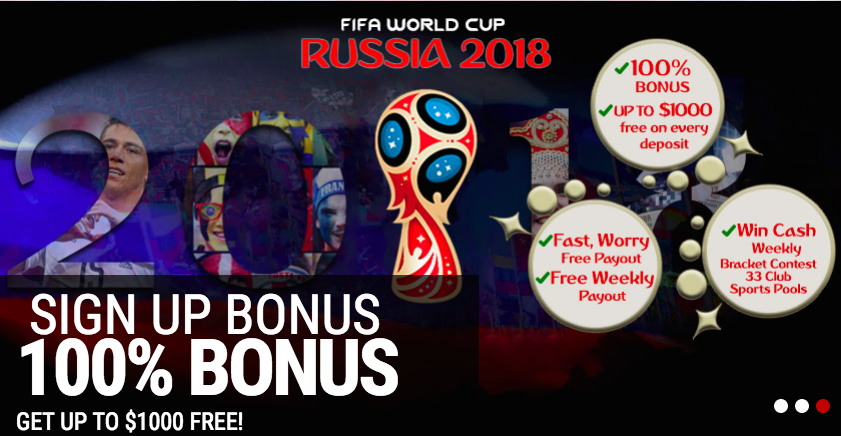 Where to Watch the 2018 FIFA World Cup
Smithfield Hall - 138 W 25th St, New York, New York, USA - Top bar for showing soccer matches so you'll be sure to catch all the World Cup games here.  n extensive drinks selection, which even includes aperitifs and digestifs.  Watch on 11 different TVs.
Stout - 33 W 33rd St (btwn 6th & 7th Ave), New York, NY - Great location near Madison Square Garden.
Crompton Ale House - 159 W 26th St, New York, NY - Tons of TV.
Tír Na Nóg - 254 W 31st St (btw 7th and 8th Ave), New York, NY - Soccer and Guinness beer fans pack into this pub-style eatery for never-ending soccer broadcasts and always-popular fish and chips.
GYM Bar - 167 8th Ave (btwn W 18th & W 19th St), New York, NY - Chelsea gay bar where all are welcome and lots of televisions.
American Whiskey - 247 W 30th St (btwn 7th & 8th Ave), New York, NY - Check game times to see if they are open for certain matches.
Get all the latest World Cup Soccer News here
- Alistair Prescott, Gambling911.com