Kansas City will be a hot bed of betting on this year's FIFA World Cup being that this is a Major League Soccer frenzy town thanks to Sporting KC being based here.  There are plenty of bars to watch each and every World Cup game and you can place bets via your mobile device.  Be mindful that, despite sports betting now being legalized in the United States, none of the establishments listed here are permitted to take bets on the games. Also note time differences between when games will be played and normal operating hours, so you may want to call in advance.  SCROLL DOWN FOR WHERE TO WATCH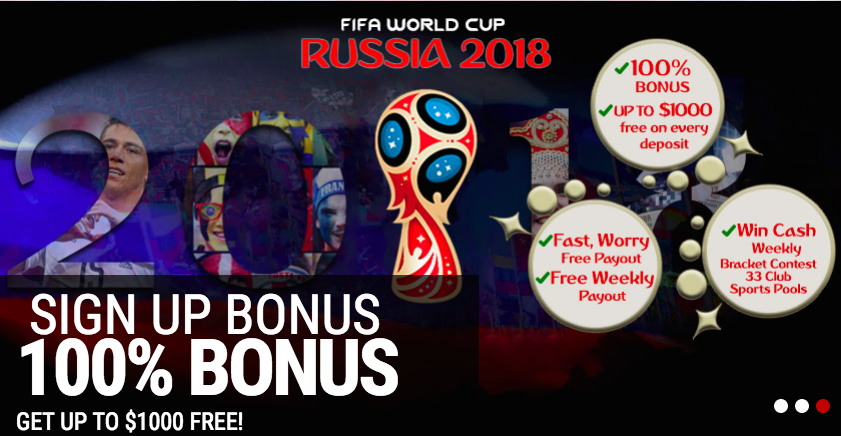 Where to Watch the 2018 FIFA World Cup
No Other Pub - 1370 Grand Blvd, Kansas City, MO - Sprawling sports bar & gaming parlor with tons of TVs, a full food menu & a long list of craft beer.  This establishment will open early at 9 a.m. on World Cup matchdays to show 54 of the 64 matches live from Russia on the venue's 10 foot by 15 foot video wall and surrounding HDTV screens with broadcast audio playing on the sound system from kick off to final whistle. Food and drink specials will be available during each day's World Cup watch party and attendees can enter to win giveaways including Sporting KC tickets.
In addition, guests can play the World Cup update on EA SPORTS FIFA 18 inside No Other Pub along with the full array of other amenities and activities available in the bar's gaming parlor: bowling, golf simulators, snookball, arcade games, shuffleboard, shufflepuck, foosball, ping pong, darts, beer pong and billiards.
No Other Pub, located at 1370 Grand Blvd., opened in 2016 as a one-of-a-kind sports bar and social lounge in the heart of Kansas City's premier dining and entertainment destination. The 21,000-square foot space includes free Wi-Fi and mobile charging stations for customers.
Johnny's Tavern in the Power & Light District -  1310 Grand Blvd., Kansas City, Mo. - This is right by No Other Pub so, if you aren't happy there, just go visit Johnny's.  Call to make sure they are open during specific morning games.
Get all the latest World Cup Soccer News here
- Alistair Prescott, Gambling911.com