There are plenty of bars in Brooklyn to watch each and every World Cup game and you can place bets via your mobile device.  The U.S. Supreme Court just ruled that all states (not just Nevada) can offer legalized sports betting.  None of the establishments listed here are permitted to take bets on the games, however. Also note time differences between when games will be played and normal operating hours, so you may want to call in advance.  SCROLL DOWN FOR WHERE TO WATCH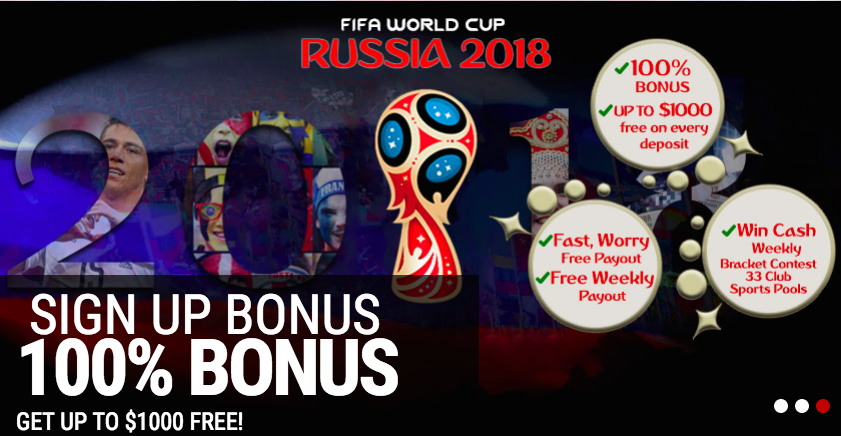 Where to Watch the 2018 FIFA World Cup
Half Court - 446 Park Pl, Brooklyn, NY 11238 - Sports bar for Prospect Heights locals. Those in the know look past a rather nondescript facade to enjoy a relaxed and surprisingly elegant interior. Plenty of screens for the fanatics, but do not expect a frat boy atmosphere.
Woodwork - 583 Vanderbilt Ave, Brooklyn, NY 11238 - Laid-back beer bar with rustic interior, lots of brews on tap & soccer matches on the TVs.
The Monroe Pub - 481 5th Ave, Brooklyn, NY 11215 - Low-key British bar featuring small bites & imported draft beer, plus a backyard with picnic tables.
Banter Bar - 132 Havemeyer St, Brooklyn, NY 11211 - Beer-loving soccer fans favor this pub for its big brew selection & televised Euro football matches.
The Douglass - 3107, 149 4th Ave, Brooklyn, NY 11217 - Pub with simple food - burgers, salad and the like. Ideal for casual night out with friends, brunch with friends, and watching sports with enemies.
The Black Horse - 568 5th Ave, Brooklyn, NY 11215 - Pints of ale, English football on TV & traditional pub grub give this bar a British flavor.
Get all the latest World Cup Soccer News here
- Alistair Prescott, Gambling911.com