2010 World Cup Predictions
Published on:
Jun/11/2010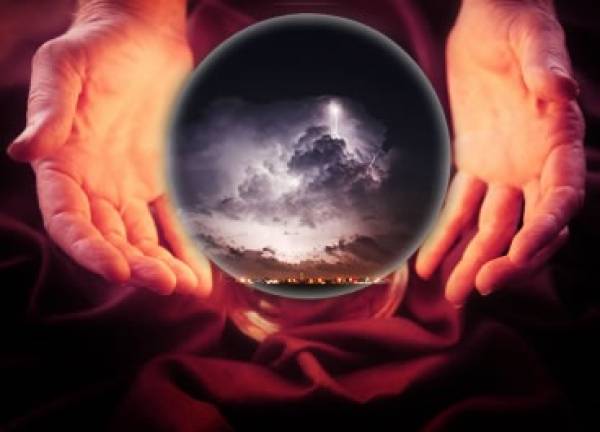 With Day One out of the way and two draws behind us, Sportsbook.com offers its 2010 World Cup predictions for various teams. 
Thirty-two teams and 32 countries gather together in South Africa today to play the game of soccer for the right to be crowned 2010 FIFA World Cup champion. Although soccer is still catching on in the US, the World Cup is the most popular sporting event in the world both on TV as well as at the betting window. But which country's can win it? Are there any futures wagers worthy of your attention? Let's take a look at the odds posted by Sportsbook.com along with the predictions. 
In regulated wagering outlets worldwide, 1.5 billion will be wagered on the World Cup. Plus, there will be millions more wagered at other wagering outlets that are not under the jurisdiction of various countries. The Super Bowl (83M wagered in Nevada last February) or NCAA basketball Tournament, those are American properties, the World Cup is the most wagered event in sports.
The World Cup isn't about just who wins or loses and betting on Over/Unders, places like Sportsbook.com have an ample number of props bets as do all the various wagering outlets to entice the zealous better, just waiting to put their money down.
According to sharp soccer bettors, among the aspects studied are recent performances and the number of red cards handed out. The first point is obvious since if a team is in good or bad form, this could well carry over. The red card aspect is interesting, since as the article by Chad Millman in ESPN Magazine points out, teams that have piled up several red cards scored a half a goal less over the 90 minutes. (That factoid is from Kevin McCrystle of soccer wagering site wsn.com)
So who is favored to become the next champion, from the research nine teams are at least given a chance to claim the World Cup, though most soccer experts realistically narrow it down to four or five legitimate qualifiers. Odds supplied by Sportsbook.com.
How to read these odds:  +300 means a US$10 bet pays out US$30 and so on.
Portugal was a semi-finalist in 2006 and returns the brilliant Cristiano Ronaldo and number of very good wing players. The talented Pepe is coming back from knee surgery and his performance may determine if the Portuguese can survive a tough Group G bracket that includes Brazil and the Ivory Coast.
8) France +2000
In terms of individual ability, France would almost certainly be in the semi-finals; however, it's more complicated than that. France needed Thierry Henry's infamous handball incident just to qualify and much-maligned coach Raymond Domenech has come under a great deal of fire of his handling of the team and his tactics. Talent yes, but obstacles have to be overcome in Group A.
7) Italy +1600
Betting the defending champions isn't really a stretch and is a descent value. What most experts point to is most of the core players have returned; nevertheless, they are four years older and might not hold up to the rigorous schedule. Enough people in the soccer world questioned why they didn't bring up younger talent.
The Germans have suffered tough personnel losses and will be without Captain Michael Ballack and top goalkeeper Rene Adler. This might force Germany to use more offensive-minded 4-4-2 attack led by Mesut Ozil. One pretty solid 2010 World Cup prediction:  Germany should move thru Group D rather easily.
This team has as much quality as any from the back line. Dutch winger Arjen Robben has been in tremendous form and with young Eljero Elia on the opposite flank, the Netherlands can present many problems for opponents. Why this club isn't a true favorite is because keeper Maarten Stekelenburg is not thought of as completely reliable.
4) England +700
This squad is deep and experienced and as physically strong as any in the field. The biggest concern is if something would happen to Wayne Rooney, England lacks another game-changer. The English always bear the burden of heavy expectations from their loyal fans and have to play more freely.
No team in the tournament has six legit goal scorers like Argentina. This could be a blessing or curse, trying to satisfy egos with proper playing time. With Argentina no better than average on the back line and in goal, the total could be most important factor in their contests.
2) Brazil +450
When one thinks of Brazilian soccer, flair and charismatic playmakers come to mind. Brazil will still have the likes of Robinho and Luis Fabiano, but coach Dunga wants to make sure defensive support is the utmost most important aspect. If Brazil plays as well as anticipated on defense, there are more than enough scorers that could lead to sixth World Cup crown.
1)    Spain +375
Spain is the best and most talented team in the tournament. You can find flaws with any of the other 31 competing squads, just not the Spaniards. The reigning European champions have arguably the best netminder in the world in Iker Casillas and the rest of the defenders play stingy defense. Their midfielders are acclaimed as the best in the game and David Villa and Fernando Torres are electrifying performers. No wonder they are the favorites.
The 2010 FIFA World Cup runs from June 11th - July 11th so you have plenty of time to get in on the action at Sportsbook.com.
Sportsbook.com is the largest online sportsbook in terms of number of customers in the world.  In business since 1997. Claim your 10 percent signup cash bonus here Always mention bonus code:  GAMBLING911
Carrie Stroup, Gambling911.com Senior Reporter