Total Hell as Fans Force Suspension of Ajax-Feyenoord: Crowd Unrest
Published on:
Sep/24/2023
Ajax-Feyenoord was abandoned on Sunday after three instances of the unruly crown throwing objects onto the pitch. Feyenoord were winning 3-0 at the time due to goals from Santiago Gimenez.  Gamblers were coming to the Gambling911.com website wanting to know what happens to their bets in these instances.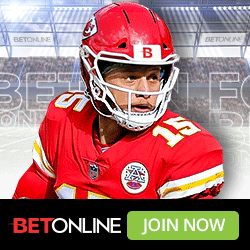 Typically bets will have action only if play resumes within 48 hours of the original start time, which it was not expected to do so. In the case of matches that have begun and have been suspended during the game, the match must resume where it was stopped, within 48 hours of the original start time.  If the league or governing body takes the decision to restart the game completely from the beginning, the bets will not have action.
| Ajax fans were not happy after they went 3-0 down to Feyenoord. The game has been officially abandoned.

pic.twitter.com/UyKdYZZycG

— CentreGoals. (@centregoals) September 24, 2023
Sunday's incident occurred at Johan Cruijff Arena.
Ajax' captain left under the most unusual of circumstances as he developed an allergic reaction from a prior dental treatment whereby he had a wisdom tooth pulled. Silvano Vos started in his place.
The NL Times broke it all down:
Despite a determined start and a positive atmosphere in the Johan Cruijff Arena, Feyenoord took the lead after nine minutes played. Quinten Timber was too strong for Anton Gaaei and played Gimenez in, who did not hesitate smashing the ball into the net.
It got worse for Gaaei as the Danish right-back was at fault for the second goal. His wayward pass went straight to Gimenez, who dribbled past Jorrel Hato before putting the ball past Jay Gorter and into the Ajax net. The match was suspended after this goal for just under ten minutes after a cup was thrown onto the pitch.
- Alistair Prescott, Gambling911.com