What Are the Odds of Get Out Winning the Oscar for Best Picture?
Published on:
Mar/03/2018
The film Get Out represents a rare opportunity in which a Best Film nominee stands a decent chance of winning as a near double-digit underdog.

At 8/1 odds, the payout would be $80 for every $10 bet with an Oscar win.
Get Out is a 2017 American horror film written and directed by Jordan Peele. It stars Daniel Kaluuya as Chris, a black man who uncovers a disturbing secret when he meets the family of his white girlfriend (Allison Williams).
What Get Out has is increased momentum the days leading up to the Oscars ceremony.  Those torn between The Shape of Water, which seems to be missing the "excitement" factor in our opinion, and Three Billboards, now suffering backlash for its blatant racial elements, could instead opt for Get Out.
Newsweek noted that Get Out "set critics alight, started myriad conversations about racism and milquetoast white liberalism, became an internet phenomenon and grossed more than $150 million domestically, making last year a historically great year for horror at the box office."
Admitedly - and perhaps embarassing to say - this writer had not even heard of the film until this past week thanks to the Oscar buzz now being generated. 
There are two big hurdles Get Out must overcome, and one that has nothing to do with racism.
Horror films winning in the Best Picture category are few and far between.  It took 40 years for a horror film to even be nominated in the category. That was in 1973 when The Exorcist lost out to The Sting. Jaws was nominated two years later and also lost.  In 1992, Silence of the Lambs went on to become the first, and only, horror film to ever win an Oscar for Best Picture. 
Scroll Down For More...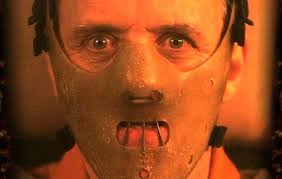 Silence of the Lambs became the first horror film to win an Oscar for Best Picture in 1992
The second big hurdle, and the one that might explain why Yours Truly had not heard of this film - It's February release last year.
Silence of the Lambs broke yet another rule as no film released in February of the previous year had ever gone on to win an Oscar for Best Picture.   And it remains the only one to have done so.
Get Out at 8/1 could stun this year.  With a risk of just $10, might be worth a bet.
- Jordan Bach, Gambling911.com