Oscars 2011 Odds Best Actress: Natalie Portman 1/10 Favorite
Published on:
Feb/24/2011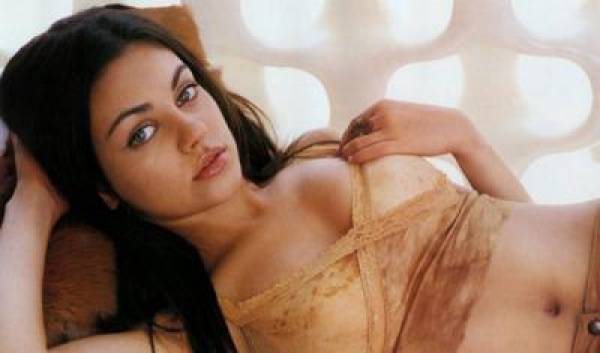 When it comes to Oscar 2011 odds for Best Actress, Natalie Portman appears to be a pretty big "lock" at 1/10 or -1000 odds for her performance in The Black Swan. 
Her closest competitor is Annette Bening for The Kids Are All Right.  Bening would pay out $30 for every $10 bet.  All odds were courtesy of Sportsbook.com here.
While Portman's chances are especially good, keep in mind that simply placing a bet on her is not that easy.  The price is steep!
In order to win $10, one would have to place a $100 bet.  As always, winning bet amounts (i.e. the $100 is placed) is refunded should she win.  If you think Portman is a true "lock" and want a quick $50, you'll need $500 to spare.  Enter such a bet with the mindset that the $500 is something you can afford to lose (i.e. never bet over your head).  There is always the chance – albeit small – that Portman will not win. 
Gambling911.com has noted that most big favorites in nearly every Oscar category consistently win, so savvy gamblers can make a nice profit through heavy risk.  In other words, expect a $1000 bet to result in a $100 win in general. 
For the vast majority of bets placed, we will see the average wager around $10, if not less.  In fact, most online gambling sites impose $500 maximums on Oscars betting. 
If you are looking for better prices, be sure to check out some of the more obscure categories offered or the menu of Oscars 2011 proposition bets featured at Sportsbook.com.
Here were your Oscars 2011 odds for Best Actress:
Annette Bening (The Kids Are All Right) +300 – pays $30 for every $10 bet.  Bet It Here
Jennifer Lawrence (Winters Bone) +1200 – pays $120 for every $10 bet.   Bet It Here
Michelle Williams (Blue Valentine) +3000 – pays $300 for every $10 bet. Bet It Here
Natalie Portman (Black Swan) +1000 – pays $10 for every $100 bet (the $100 is refunded should Portman win.  Note she is the huge favorite in this category)  Bet It Here
Nicole Kidman (Rabbit Hole) +2000 – pays $200 for every $10 bet. Bet It Here
You know what to do to take advantage of all those great online gambling website bonuses:  Use Bonus Code GAMBLING911.
- Jordan Bach, Gambling911.com