Name of Prince William and Kate's Baby Betting Odds Now Available
Published on:
Dec/03/2012
In case you haven't heard the great news, Prince William and Kate are expecting and odds have already been posted on the name of their first born child at Paddy Power.
Mary, Victoria and John were each coming in as favorites at 8-1 odds, however, our personal favorite is Diana at 9/1 odds.  Phillip could be gotten for 10/1 odds.
The duchess was admitted to King Edward VII Hospital today in central London with hyperemesis gravidarum, otherwise known as "morning sickness". 
"As the pregnancy is in its very early stages, Her Royal Highness is expected to stay in hospital for several days and will require a period of rest thereafter," a statement read. 
"Their Royal Highnesses The Duke and Duchess of Cambridge are very pleased to announce that The Duchess of Cambridge is expecting a baby," the palace said in a statement today. "The Queen, The Duke of Edinburgh, The Prince of Wales, The Duchess of Cornwall and Prince Harry and members of both families are delighted with the news."
Scroll Down For The Latest Odds…
Introducing the world's first social gambling webcam online poker site from Camasino.com.  Play for FREE or even REAL MONEY (where applicable)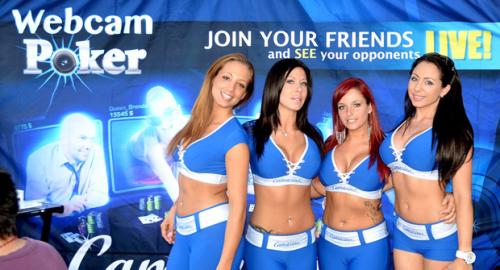 - Jordan Bach, Gambling911.com