Most Competitive Category for Betting Oscars 2016: Best Picture
Published on:
Feb/25/2016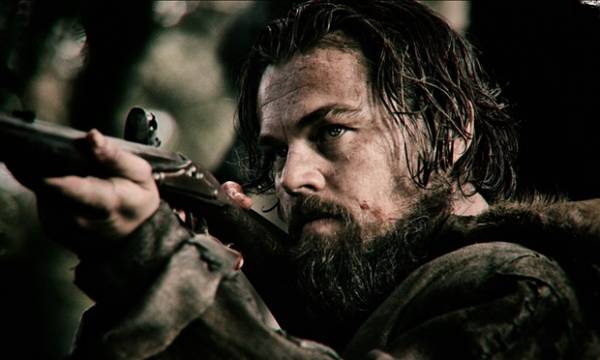 When it comes to wagering on this year's Oscars, the most competitive category would have to be for Best Picture.
Ad: Get a FREE $100 When You Open Your Betting Account With $100 at MyBookie Here
"The Revenant" comes in as the odds-on favorite at 1-2 odds, however, it is "Spotlight" that had odds of 2-1 and was the early favorite.
"With categories such as Best Actor where the favorite is priced at -8000, the Best Picture category is well worth betting in 2016," notes Payton O'Brien, Senior Editor of the Gambling911.com website.
"The Big Short", priced at 5-1, is worth a look as well since there is no true "lock" in the category for Best Picture.
The Best Supporting Actress category also features competitive pricing this year.
Scroll down for the latest Oscars 2016 betting odds courtesy of MyBookie.ag.

88th Academy Awards

Odds to Win Best Actor

08:00 PM

201

Leonardo DiCaprio - The Revenant

 

-8000

 

202

Michael Fassbender - Steve Jobs

 

+2500

 

203

Eddie Redmayne - The Danish Girl

 

+1800

 

204

Matt Damon - The Martian

 

+5000

 

205

Bryan Cranston - Trumbo

 

+4000

 

88th Academy Awards

Odds to Win Best Actress

08:00 PM

226

Brie Larson - Room

 

-2000

 

227

Saoirse Ronan - Brooklyn

 

+1000

 

228

Cate Blanchett - Carol

 

+2500

 

229

Jennifer Lawrence - Joy

 

+2500

 

230

Charlotte Rampling - 45 Years

 

+5000

 

88th Academy Awards

Odds to Win Best Director

08:00 PM

301

Alejandro Gonzalez Inarritu - The Revenant

 

-800

 

302

Thomas McCarthy - Spotlight

 

+2000

 

303

George Miller - Mad Max: Fury Road

 

+600

 

304

Adam McKay - The Big Short

 

+1400

 

305

Lenny Abrahamson - Room

 

+5000

 

88th Academy Awards

Odds to Win Best Picture

08:00 PM

326

Spotlight

 

+225

 

327

The Revenant

 

-220

 

328

The Big Short

 

+500

 

329

The Martian

 

+5000

 

330

Mad Max: Fury Road

 

+5000

 

331

Bridge of Spies

 

+10000

 

332

Room

 

+10000

 

333

Brooklyn

 

+10000

 

88th Academy Awards

Odds to Win Best Supporting Actor

08:00 PM

251

Sylvester Stallone - Creed

 

-350

 

252

Mark Rylance - Bridge of Spies

 

+300

 

253

Tom Hardy - The Revenant

 

+1400

 

254

Mark Ruffalo - Spotlight

 

+5000

 

255

Christian Bale - The Big Short

 

+2500

 

88th Academy Awards

Odds to Win Best Supporting Actress

08:00 PM

276

Rooney Mara - Carol

 

+400

 

277

Alicia Vikander - The Danish Girl

 

-225

 

278

Kate Winslet - Steve Jobs

 

+300

 

279

Jennifer Jason Leigh - The Hateful Eight

 

+2500

 

280

Rachel McAdams - Spotlight

 

+10000

 
- Jordan Bach, Gambling911.com