Lil Wayne Banned From Wynn Las Vegas
Published on:
Nov/09/2010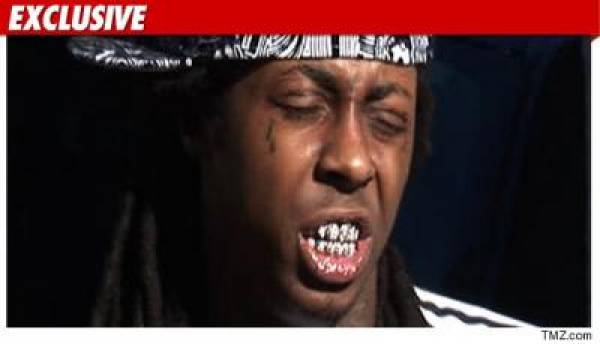 Recording artist Lil Wayne has been banned from the Wynn in Las Vegas according to TMZ.com. 
"We're told a rep for the Wynn informed a member of Drake's entourage that Lil Wayne would not be allowed on the property -- and if he tried to enter, he'd be removed. 

As for why Wayne was persona non grata -- sources tell us Wynn execs didn't want any trouble ... knowing Wayne is on a very short legal leash, i.e. no booze for three years.

The ban never became an issue ... a rep for Weezy tells us he chilled at the Palms Casino Resort and was not "scheduled" to appear at any events.  A rep for the Wynn had no comment."
Lil Wayne is better known as Dwayne Michael Carter, Jr. At the age of nine, Lil Wayne joined Cash Money Records as the youngest member of the label, and half of the duo, The B.G.'z, with B.G.
The rapper is no stranger to controversy.  Following a performance at Qwest Arena in Boise, Idaho, Lil Wayne was arrested October 5, 2007 on felony fugitive charges after Georgia authorities accused the rapper of possessing a controlled substance. The incident was later described as a "mix-up" and the fugitive charges were dropped.
On January 23, 2008, Lil Wayne was arrested alongside two others. His tour bus was stopped by Border Patrol agents near Yuma, Arizona. A K-9 Unit recovered 105 grams (3.7 oz) of marijuana, almost 29 grams (1.0 oz) of cocaine, 41 grams (1.4 oz) of MDMA, and $22,000 in cash. Lil Wayne was charged with four felonies: possession of narcotic drug for sale, possession of dangerous drugs, misconduct involving weapons and possession of drug paraphernalia.
On December 18, 2009, Wayne and 11 others were detained at the Falfurrias, Texas border patrol checkpoint after an unknown amount of marijuana was found on two of his tour buses.
- Jordan Bach, Gambling911.com