Ladbrokes Takes 50,000 Bets on Royal Baby's Name: Won't be Alexandra
Published on:
Jul/23/2013
One of the UK's biggest online bookmakers confirms having taken approximately 50,000 bets on the name of the newborn Royal baby.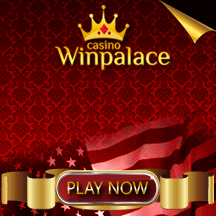 Prince William and his wife Kate announced the birth of their son Monday evening local time.  The name, however, was yet to be disclosed.  Most of the early wagers were coming in on Alexandra, however, it can already be assumed punters lost out with that one being that they did not have a little girl.
Ladbrokes spokesman Alex Donohue said the public had rushed to put small amounts of money - such as a pound - on the infant's name as to "want to be involved."
"Never underestimate the British public's obsession with the royal family," he said. "This is such a big story. And besides, it's summer. The weather is good."
Betting agency Coral described it as the biggest non-sporting betting event in the company's history, with gamblers racing to wager on everything about the new heir to the throne.
"The whole world has been waiting for Kate to go into labor and now that she has, we have witnessed another betting frenzy," said Nicola McGeady, spokeswoman for the firm, said earlier in the day Monday.
The worst case scenario for bookies would have been for the newborn to be named Alexandra, with brown hair, weighing seven pounds to seven pounds 15 ounces.
Royal watchers believe a name may be announced as early as Tuesday morning so stay tuned.
- Alistair Prescott, Gambling911.com