Dancing With The Stars Injury Report Resembles the NBA
Published on:
Mar/16/2009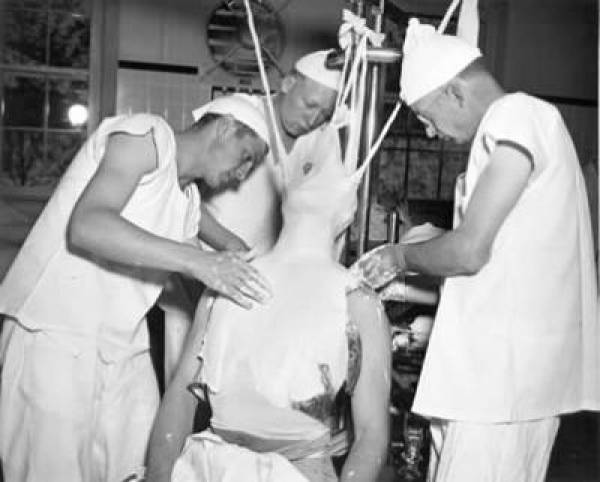 When it comes to booking sports, the oddsmakers are especially adept at factoring in injuries to the lines.  Now it seems they might have to employ a similar strategy when it comes to - of all things - Dancing With The Stars.
Yes, it's true, there is March Madness, NBA and Dancing With The Stars (along with American Idol of course) when it comes to gambling online over the next several weeks.  Dancing has been gaining in popularity among online bettors, so much so that most online gambling websites now offer odds on the show.
But injuries have had their toll.
"The curse of Dancing With The Stars continues it seems," said Payton O'Brien, matriarch of the Gambling91.1com website, widely considered the authority when it comes to Dancing With The Stars betting odds.  "How the oddsmakers factor in these injuries to the odds remains anyone's guess."
It's becoming an epidemic. 
Jewell, initially slated to take part in this season's Dancing With The Stars, had to be replaced before Week One by none other than Bachelorette and former cheerleader, Melissa Rycroft.  Some say this replacement has actually helped to boost ratings for the already popular dance competition.  Indeed, Ms. Rycroft came in with +225 odds this week at Sportsinteraction.com, nearly tied as the favorite along with Olympian Shawn Johnson. 
Apple co-founder, Steve Wozniak, would pay out $10,000 for every $100 bet if he were to somehow win the competition.  Not only is he a likely candidate to be booted off after this week, he is also hurting.
Wozniak was photographed leaving an L.A. dance studio wearing a cast on his left leg. An ABC spokesperson confirmed the injury and said, "He has decided to continue because he loves the show so much. He has seen a doctor and is taking precautions and resting his foot whenever he can."
Giles Marini had the same odds to win as Rycroft (+225 for a payout potential of $225 on every $100 bet).  He, too, was injured apparently.  Marini has a separated shoulder.
Not to be outdone, Jackass star Stevie O has a pinched back.  He came in with +2800 odds for a payout potential of $2800 on every $100 bet at Sportsinteraction.com
Jordan Bach, Gambling911.com