Charlie Sheen Twitter Followers Break 24-Hour Record at 1 Million: Betting Odds Offered
Published on:
Mar/03/2011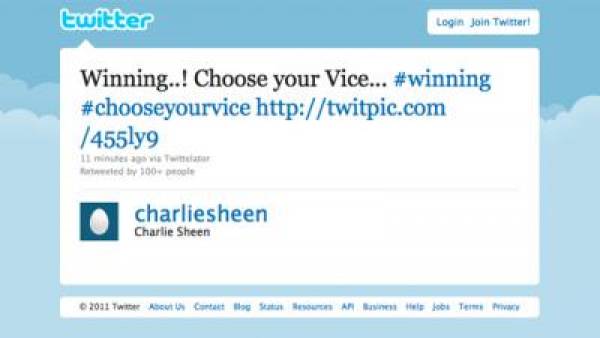 Charlie Sheen is all the rage these days as is betting on his Twitter followers.  For those who had the over on one million new followers in a 24-hour period, you just won big.
The one million-plus new followers just made the Guinness Book of World Records.  Congrats to Sheen!
The Irish online betting site Paddy Powerwas offering a ton of betting options on the troubled Two and a Half Men star.
Odds were available on the number of Twitter followers by year's end (2011).
| | |
| --- | --- |
| Less than 1.5 million | |
| 1,500,000 to 2,000,000 | |
| 2,000,001 to 3,000,000 | |
| 3,000,001 to 5,000,000 | |
| 5,000,001 to10,000,000 | |
10 million or over11/4
More Twitter followers than Stephen Fry by year's end:  5/6 odds
More Twitter followers than Barack Obama by year's end:  7/2 odds
More Twitter followers than Lady Gaga by year's end:  5/1 odds
- Jordan Bach, Gambling911.com