It's pretty much a forgone conclusion that Joey Chestnut will win Sunday's 4th of July Nathan's Hot Dog Eating Contest. As such, BetOnline is offering odds on who will finish second as well as the Over/Under number of hotdogs Chestnut manages to devour.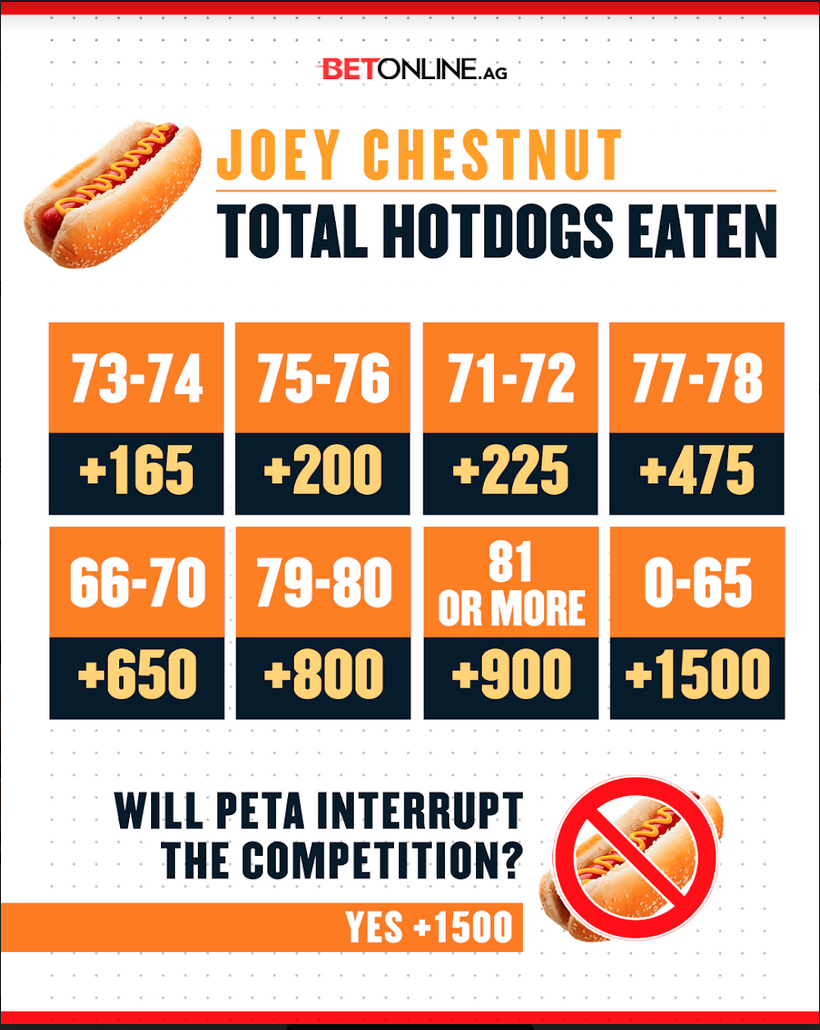 Additionally, there are odds being offered on the total number of franks eaten by each contestant.
Total hot dogs consumed by each competitor (betting odds projections):
Joey Chestnut: Over/Under 73.5
Geoffrey Esper: Over/Under 47.5
Matt Stonie: Over/Under 44.5
Nick Wehry: Over/Under 44.5
Badlands Booker: Over/Under 20.5
BetOnline has expanded on the Chestnut total eaten by offering bets on the number within the first five minutes.
Over 44.5
Under 44.5
As well as the first minute
Over 11
Under 11
Betting on this event would not be complete without a prop on whether PETA shows up as well.  The odds of this happening are slim with a payout of $1500 on every $100 bet or $150 on every $10 bet.
- Jagajeet Chiba, Gambling911.com