As is common with Calvin Ayre parties, the little people show up in droves, as do the couple of dozen girls who are unleashed throughout the night – some of Costa Rica's most beautiful women in fact. 
Earlier this month, Gambling911.com had an opportunity to celebrate the Playboy founder of Bodog.com's 50th birthday at a private gathering of around 100 close friends and family, many of whom were part of the online gambling industry, including our friends at VegasInsider.com, Point-Spreads.com, SportsBookReview.com and Michael Caselli (who managed to lose a few teeth at the "day after" party). 
Jenny Woo was also there while our lovely Sparky Collins managed to miss his flight from Puerto Rico.
The party featured a pirate theme and we were also treated to a very sentimental home video depicting Ayre's 50 years on this planet, which included Baby Calvin.
The Gambling911.com crew and Peter Gold of Gambling911.com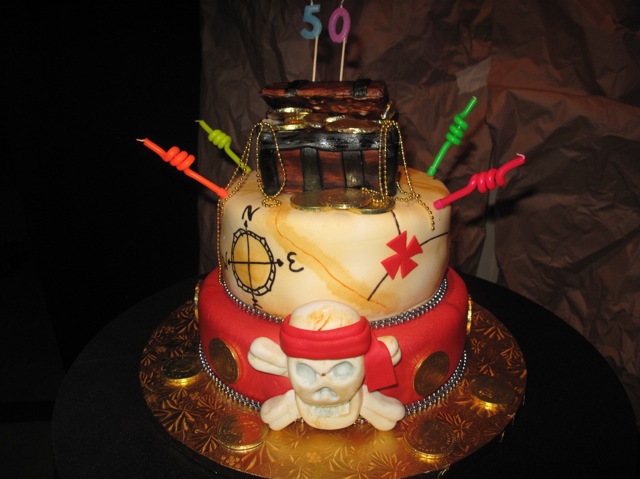 Tommy Jensen's "date"
Calvin Ayre and some hot pirates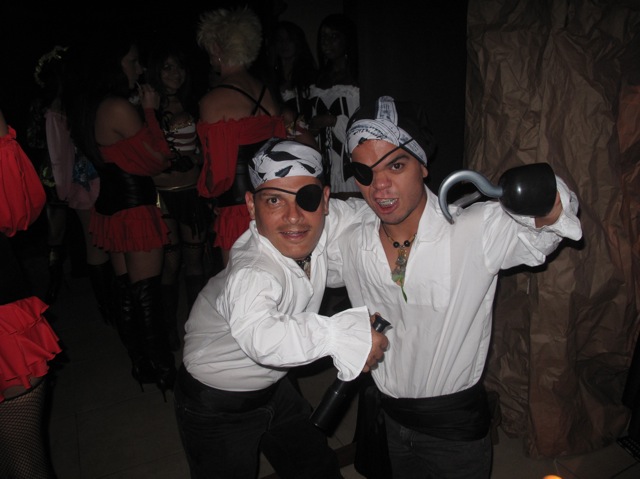 The "owners" of BetED.com managed to bypass security and sneaked into the party
Calvin hopes for 50 more but hanging around these girls he'll be lucky to make it to 51