2008 Miss Universe Betting in Full Swing
Published on:
Jul/11/2008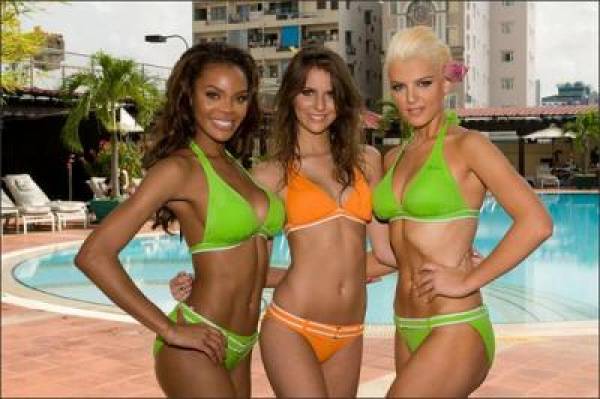 2008 Miss Universe betting will prove among the most wagered events of the summer when all is said and done. 
"Amazingly, some online gambling websites are not even offering betting on the 2008 Miss Universe pageant," Gambling911.com's Operations Manager, Payton O'Brien pointed out.  "Talk about failing to capitalize on a huge money making opportunity," she further balked.
"In early Miss Universe betting, the overwhelming favorite is Miss USA at +900," an SBG Global representative disclosed.  That number has since moved down to +850, indicating that a $100 bet would pay out $850.
 
It's also not unheard of that gamblers would be placing $100 bets on the 2008 Miss Universe competition. 
"The odds favorites, Miss Venezuela, Puerto Rico and Panama have seen some action with $10 - $20 bets but the big boys continue to bet strong with $50 to $100 bets on the beautiful Crystle Stewart - Miss USA," the SBG Global rep stated. 
SBG Global was offering betting on every one of the contestants.
"SBG Global is smart!" exclaimed O'Brien.  "Last year's Miss Universe winner was one of the biggest underdogs in gambling history and the payout was extraordinary."
A $100 bet on Miss Japan to win Miss Universe 2007 would have resulted in a $2200 win. A $200 bet would have paid out $4400 and so on.
"She was not even on the radar," said O'Brien.  "The Miss Universe competition is suddenly anyone's to win, unlike other events where big favorites more often than not walk off victorious."
But one need not bet on a big underdog in order to receive a nice payout.
Miss Venezuela is the favorite, yet she would still pay $650 for every $100 bet if she's crowned the new Miss Universe.
Besides Miss USA, other contestants seeing decent betting action include Miss India and Miss South Africa.  Big underdogs seeing enough action to have their odds slashed include Miss Italy, Miss Bahamas (a Jenny Woo fugly pick) Miss Germany, Miss New Zealand and Miss Korea. 
Anyone looking to place a bet on the 2008 Miss Universe pageant will want to monitor Gambling911.com throughout the weekend for all the latest odds updates.
 
----
Christopher Costigan, Gambling911.com Publisher CCostigan@CostiganMedia.com
Originally published July 11, 2008 10:32 pm EST