Drake New Album Betting Odds Include Over, Under Number of Streams, Tracks, Cover Art
Published on:
Aug/15/2023
On Monday evening, Bobbi Althoff, the presenter of "The Really Good Podcast," hinted at major announcement next week. This came shortly after she removed the Drake interview from her YouTube channel, despite having attended his concert the previous night.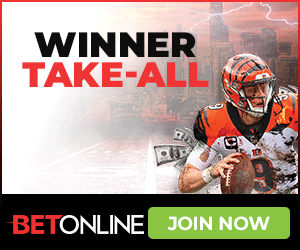 In an intriguing turn of events, both Drake and Bobbi chose to unfollow each other on social media. This sequence of actions has raised suspicions of a potential publicity stunt. Or, perhaps, there was a falling out between the two.
Or...just maybe...Althoff is going to drop some alpha on Drake's upcoming album, which is expected to be released in the next few months.
We posted some fun odds around all the Drake drama because some of us are big fans of the Canadian artist. Customers can wager on how many millions of streams Drake's new record will garner in the first week, what will be on the album cover, what will be said in the first track and who will be featured as a guest artist.
Additionally, we set odds on Althoff's next interviewee, and Jay-Z is the favorite, followed by YNW Melly and Kayne West.
 
How many streams will Drake's new album have during first week?
Over/Under 747 million
What will be on the new Drake album cover?              
Drake with dog mask                 +180
Text only                                  +280
Doberman                                +380
Any other breed of dog             +600
Single person, not Drake           +800
How many tracks will be on Drake's new album?                     
Over/Under 16.5 songs
What will be the first word said on first track of Drake's new album?               
Kanye/Ye                      +400
Kardashian                   +450
Adonis                          +600
Aubrey                         +600
Dogs                             +600
Drake                           +600
Biden                           +800
Titles                            +800
Trump                          +800
Nicki                             +1000
Canada                         +1200
Graham                        +1400
Welcome                      +1400
Bobbi                           +5000
Who will be a guest artist on Drake's new album?                    
Kenza Samir                  -300
21 Savage                     -200
Birdman                       -150
Ty Dolla $ign                 -100
Future                          +100
JAY-Z                            +100
Lil Wayne                     +100
Travis Scott                   +100
Young Thug                  +100
BSlime                          +150
Pusha T                        +400
Kanye West                  +500
Who will be Bobbi Althoff's next interview?                 
JAY-Z                            +250
YNW Melly                   +300
Kanye West                  +400
Pusha T                        +600
Young Thug                  +800
DMX                             +1000
Drake                           +1000
XXXTentacion               +1000
Soulja Boy                     +1400
Elon Musk                    +2000
Donald Trump               +2500
Tom Brady                    +2500
Mark Zuckerberg           +3300
- BetOnline Press