DraftKings Sees 10 Percent Plunge in Share Price on News of ESPN-Penn Sports Betting Deal
Published on:
Aug/10/2023
Following news that ESPN had entered into a deal with Penn National to offer sports betting, the nation's No. 3 largest online gambling company, DraftKings, saw its share price drop nearly 11 percent Wednesday.  DraftKings market share in mobile sports betting is slightly larger than BetMGM and second only to FanDuel.  BetMGM maintains the second largest mobile gambling market in the US as a result of its online casino platform.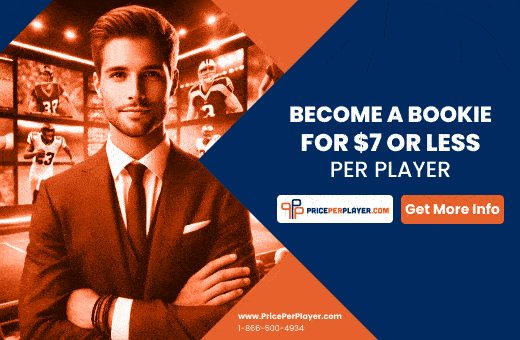 Penn National agreed to make $1.5 billion in cash payments over 10 years to ESPN.  It comes at the same time that Fox Corp. is in the process of winding down its Fox Bet business over these next few weeks.  
The move could signal an end to a non-exclusive marketing deal that ESPN has with DraftKings, according to Jesse Pound of CNBC. Disney also has an equity stake in DraftKings, entered into years prior when the company was solely involved in Daily Fantasy Sports.  The arrangement was softened to become more of a standard marketing deal.
"It is possible ESPN could have required DraftKings to drop its own brand in favor of ESPN branding, which would have clearly presented its own hurdles. The PENN/ESPN partnership also raises the question of whether Disney will hold onto its less than 5% stake in DraftKings or look to unwind its position," MoffettNathanson analyst Robert Fishman said in a note to clients Wednesday.
"Big picture, we will see if this is the first step for Disney to reposition ESPN through new partnerships and even a potential new strategic equity partner that might help ESPN with distribution and content as well as capital to de-risk the asset for the company," Fishman added.
Mickey Mouse Gets Into Gambling
Disney CEO Bob Iger made it clear on a call with investors Wednesday that if Disney is going to be successful long-term, it needs to seriously rethink its commitment to the traditional TV business, writes Sara Fischer of Axios.
And while Disney has finally entered the gambling space after years of resistance, there is still a possibility that the beloved family entertainment company may ultimately sell off ABC and ESPN.
Iger has long said his company should avoid anything to do with gambling.
For better or worse, Disney is now fully immersed in the sports gambling industry, though it's doubtful we'll be seeing commercials for ESPN Bet appearing on the Disney Channel or their live streaming platform.
The Potential Conflict
ESPN has been reporting over these past few months on player suspensions for betting, including some in the NFL who gambled on their own sport. 
NPR media correspondent David Folkenflik recently addressed the concerns.
Well, so let's deal with the question of conflict of interest. ESPN currently doesn't bar its journalists or commentators, I'm told, from betting on sports. But they basically say, we have standards of conduct, and if there are problems, we manage it. They haven't pointed to any incidents that's a problem. Although it was a concern voiced by journalists at The Athletic, where one of their number did have a deal with a major online gambling outfit.
You know, the reason why ESPN would get into the fray is you've seen subscribers go down as people sort of cut those cords with conventional cable and satellite TV firms. You've seen ad rates go down. You've seen ESPN, as a result, shop around for a partner in streaming platforms for the day where Disney finally offers ESPN directly to the consumer online. And now they're saying, look, we need some way to tap into this industry. It's worth tens of billions of dollars, an estimated $60 billion and growing. They want to get into a revenue stream that's growing. And they want to find ways to partner with PENN Entertainment for this - partner maybe with Major League Baseball or the NFL, some outfit like that, to offer this over-the-top streaming service to consumers directly.
Still Hope for Fox Bet Super 6
Fox Corp. hasn't completely ruled out revitalizing its Fox Bet Super 6 offering.  This was widely promoted during pregame shows on the Fox network and could provide a peak at how ESPN can better develop its newly launched ESPN Bet product.
Fox Bet had been entirely funded by Flutter Entertainment, viewed by some as the "red-headed stepchild" to Flutter's top brand in the US, FanDuel.
"One of the remaining elements of value coming out of FOX Bet is the brand of FOX Bet Super 6, which is the most successful free-to-play wagering business in the United States and offers a tremendous funnel for wagering sites going forward," added Fox CEO Lachlan Murdoch during the company's fiscal fourth-quarter earnings conference call Tuesday. "And this is a brand and an operation that we continue — we will continue to operate."
Murdoch didn't give a timeline as to when FOX Bet Super Six will be revived, but it's worth noting its NFL picks contest was one of the most popular offerings in the free-to-play genre, indicating the company might not want to let the 2023 season pass without reviving the app.
- Frank Doyle, Gambling911.com