A Florida resident claims he was the brains behind the business

Stake.com is best known for its sponsorship deals with the Everton FC, UFC and a partnership deal with recording artist Drake

Christopher Freeman also says he mostly funded Stake.com

Freeman additionally alleges that Stake.com operates illegally in some countries, including the UK

Stake.com insists they comply with all applicable laws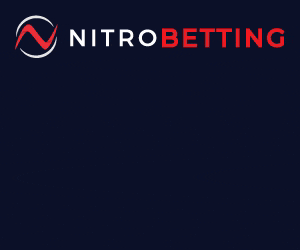 The popular crypto casino company Stake.com, founded in 2017, is being accused of bullying tactics against a former business partner.
According to the lawsuit, Christopher Freeman, a resident of Florida, claims that he was the brains behind Primedice.  That company apparently served as a predecessor of Stake, which is now valued at more than $1bn.
Freeman has filed a $400m (£346m) lawsuit against the company this past week claiming two other business partners - Bijan Tehrani and Ed Craven - pushed him out of the firm as it grew into one of the biggest gambling websites on the planet. Tehrani and Craven both deny the allegations.
The gambling site now boasts sponsorships with the Ultimate Fighting Championship (UFC) and F1 driver Pietro Fittipaldi.  Perhaps its biggest claim to fame is partnering with platinum-selling rapper Drake, a regular gambler on the site's live streaming roulette tables.
The popular recording artist won $17 million back in May with a single spin on a live roulette table.
Tehrani and Craven reportedly wanted to develop a more traditional online casino using fiat currency but it was Freeman who encouraged the crypto model, which Tehrani and Craven later adapted.
Freeman alleges the business was built using his ideas, as well as Primedice funds that rightfully belonged to him.
A spokesperson for Stake tells the Guardian that Freeman's claims are "internally inconsistent, intentionally misleading, and provably false".
"This filing is a desperate attempt to spread false information and extort money over which Freeman has no claim," they added.
"The company does not intend to give in to this sort of blackmail, and are confident that these utterly frivolous allegations will be dismissed by the court in due course."
Freeman also asserts as part of his lawsuit that Stake.com operates illegally in the UK and some other jurisdictions through the use of virtual private networks (VPNs).  These VPNs spoof the location for a computer, allowing users to gamble with crypto in countries where it is considered illegal.
Stake.com is operated by Medium Rare NV and is licensed in Curacao. The company has offices in Serbia, Australia and Cyprus.  Stake.com does not accept bets from the U.S. at this time.  It also does not take bets from either Curacao, its licensing jurisdiction.  Stake.com does not take bets from Australia, where it is tied to a game development business called EasyGo.
Despite Freeman's claims, CasinoCity.com lists the United Kingdom as a restrictive country for Stake.com.
The company itself denies these allegations, saying it "complies with all applicable laws".
"As with all companies in the sector, Stake experiences unauthorised users attempting to evade geoblocking through the use of VPNs," it said.
"The company has implemented stringent compliance processes beyond simple geoblocking, including KYC [know your customer] and other anti-money laundering measures.
"As one example, customers who attempt to use VPNs to evade geoblocks would be prevented from depositing funds under KYC requirements."
- Aaron Goldstein, Gambling911.com