Cleveland Guardians Sports Betting News: 22-1 to Win the World Series
Published on:
Apr/11/2023
All the latest betting news on the Cleveland Guardians that should help bettors make smart decisions before pulling the trigger.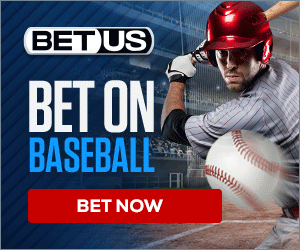 Guardians vs. Tigers
(April 18, 2023) - The Guardians were 8-2 in the last ten versus Detroit but, be we warned you on Monday to be careful as the -120 line for Cleveland in Game 1 offered too much of a temptation.  Sucker line anyone?  Hunter Gaddis' 0-1 8.53 ERA certainly didn't help the Guardians case though.  Another sucker line on Tuesday had us thinking twice about betting the Guardians, not to mention it's a double header.  Detroit won this first game 4-3 and the second 1-0.  Yep, Detroit was 3-0 so far against Cleveland, thus helping to boost their record to 7-9.
Cleveland Guardians career statistics vs. Matthew Boyd were pretty good at .242.  Guardians Jose Ramirez (.290) had gone 11 for 38 against Boyd with three home runs. Josh Bell was 3 for 6 but hadn't been playing all that well this season.
Detroit was now 11-1 in their last 12 vs. American League Central after Tuesday's double header.
Guardians vs. Nationals
(April 14, 2023) - Cleveland should gain some ground over this weekend, at least in theory, as they get set to take on the Washington Nationals, a team that is 4-9 and +135 in Game 1 of this series.
The Guardians are 9-1 in their last 10 interleague road games and 26-9 in their last 35 road games.
The Nats are 3-13 in their last 16 interleague home games and 1-7 in their last 8 interleague games.
The Guardians, however, are 0-4 in the last 4 meetings in Washington.
Guardians Drop Game 3 to Yankees
(April 12, 2023) - The Guardians jumped out to a 3-0 lead but surrendered four unanswered runs to the Yankees as New York handed Cleveland a frustrating 4-3 loss Wednesday at Progressive Field.
Cleveland righty Peyton Battenfield, in his first major league start, tossed 4 2/3 innings and struck out three New York batters without a walk. He allowed a pair of runs, one earned, on four hits and threw 66 pitches.
Cleveland went 1-2 in the series against New York.
The Guardians should be able to get back on track with their next series starting on Friday against the Nationals.
22-1 to Win World Series
(April 11, 2023) - The Cleveland Guardians were coming in at 22-1 to win the 2023 World Series after the first week of the new MLB season.
As of April 11, the Guardians were holding onto a 7-4 record.
The Under was 7-1 in the last 8 meetings versus the Yankees heading into Tuesday's game.
The Guardians were 6-1 in their last 7 home games vs. a team with a winning record.
Cleveland enjoyed a win in the first game of their series against New York.
Shane Bieber shook off a rough first inning to pitch seven, Josh Naylor gave Cleveland the lead with a tiebreaking sacrifice fly and Karinchak worked out of a harrowing jam as the Guardians won 3-2 on Monday night in a rematch of last year's AL Division Series.
Bieber (1-0) looked to be in trouble after giving up two runs and three hits to New York's first four batters. But Cleveland's ace settled in and retired 17 of 18 in one stretch. He allowed two runs and five hits.
Odds to Win the 2023 World Series
Rot     Odds to win 2023 World Series     Moneyline
901     Houston Astros         +650
902     New York Yankees         +750
903     New York Mets         +900
904     Los Angeles Dodgers         +850
905     Atlanta Braves         +750
906     San Diego Padres         +900
907     Toronto Blue Jays         +1200
908     Philadelphia Phillies         +1600
909     Seattle Mariners         +2000
910     Cleveland Guardians         +2200 (Bet Here)
911     St. Louis Cardinals         +1800
912     Tampa Bay Rays         +1600
913     Texas Rangers         +5000
914     Minnesota Twins         +4000
915     Milwaukee Brewers         +2800
916     Chicago White Sox         +4000
917     Los Angeles Angels         +4000
918     San Francisco Giants         +5000
919     Baltimore Orioles         +6500
920     Boston Red Sox         +6500
921     Chicago Cubs         +8000
922     Miami Marlins         +10000
923     Arizona Diamondbacks         +12500
924     Detroit Tigers         +20000
925     Kansas City Royals         +20000
926     Cincinnati Reds         +20000
927     Pittsburgh Pirates         +20000
928     Colorado Rockies         +25000
929     Oakland Athletics         +50000
930     Washington Nationals         +50000
- Dan Shapiro, Gambling911.com