You Can Bet on the Price of Ethereum
Published on:
Sep/23/2022
If you feel it's too risky to own some Ethereum due to price fluctuations, no worries.  Now you can simply place bets on where the price of Ethereum will be at various time frames.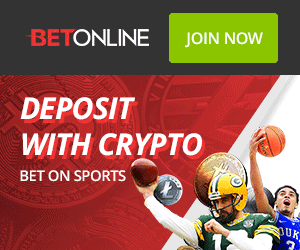 On September 23, the Over/Under was coming in at 1300 USD and priced at -120.  The price at that time this went to publication was 1,330.39USD.  Live odds are available here.
The world's second most valuable digital currency reached an all-time high of $4,811 11 months ago prior to the so-called "crypto winter" that has impacted nearly all cryptocurrencies including Bitcoin.
The odds were released by BetOnline in conjunction with a merge that successfully took place last week.  The original Ethereum Mainnet merged with a separate proof-of-stake blockchain knwon as the Beacon Chain, now existing as one chain. It is essentially a transition from proof-of-work (PoW) to proof-of-stake (PoS). The changes reportedly will also cut down on energy consumption.
Since the merge, the price of Ether is down 20%.
"Price decline is all but inevitable right around the time of an event as important as the Merge, as the idea of buy the rumor, sell the news is a self-fulfilling prophecy at this point," NewsCrypto.io CEO Vid Gradišar tells Forbes one week later.
"Over the long term, there can be little doubt that the net result will be outperformance for ETH, in spite of the lower timeframe price action."
Diana Agular of CoinTelegraph writes:
Ethereum's choice to bet on a change for its consensus protocol has been defended as a necessary, non-negotiable step. 
Skylar Weaver, devcon and devconnect lead of the Ethereum Foundation, tells Agular that the Merge is a testament to the network's "no shortcuts" approach to its development:
"No, I don't think it is a trade-off. I see PoS as a necessary step to achieve those user-focused perks, like transaction speed and lower gas fees. Other chains achieve lower gas fees and faster transaction speeds indeed by making tradeoffs: They sacrifice decentralization to have more scalability. They take shortcuts." 
Ethereum can be used to make transactions with BetOnline in order to place wagers.
BetOnline explains its benefits:
"The primary difference between Ethereum and any other cryptocurrency is that it's not just a currency, it's an environment. Every single step in a smart contract is a transaction in this blockchain and would have a cost that is measured in ¨gas¨. The price of this gas is paid by the requester in Ethers. Ether(ETH) is the currency with which everything runs in the Ethereum. It also carries value given by supply and demand."
Ethereum is the least expensive deposit method at BetOnline, plus withdrawals are free!
- Aaron Goldstein, Gambling911.com