Spokane County Bookies, Pay Per Heads
Published on:
Feb/11/2017
Spokane County in Washington State can never have enough bookies as every other person will likely be betting or placing office pool picks on their favorite local College Basketball team, the Gonzaga Bulldogs, more affectionately known as just The Zags.  Scroll Down to Read More..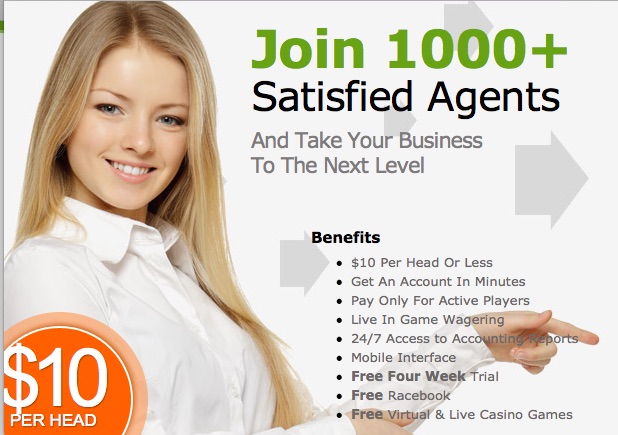 The estimated population of Spokane County is 213,272 as of 2015.  It is home to the city of Spokane, the state's second most populous, and encompasses 62 constituent neighborhoods.
Spokane has plenty of military folks eager to gamble on their favorite sports team a la Fairchild Air Force Base.  The city's biggest employer is a member of the medical field, Providence Sacred Heart Medical Center & Children's Hospital, Providence Holy Family Hospital, and Providence Health Care.
Spokane is full of single people in their 20s and 30s and who have undergraduate or graduate degrees and are starting careers in professional occupations, particularly in the medical field.  With so many doctors residing in the region, it only takes one or two with substantial incomes to translate into whales for aggressive regional bookies.
The per capita income in Spokane in 2010 was $24,511, which is middle income relative to Washington and the nation. This equates to an annual income of $98,044 for a family of four. However, Spokane contains both very wealthy and poor people as well.  Spokane white collar workers include office and administrative support (13.94%), sales jobs (11.47%) and management occupations (7.93%).
Don't think for one minute that blue collar workers won't have an affinity towards sports betting.  When football season and March Madness roles around, the blue collar worker is likely to spend a good chunk of his or her paycheck allocated towards entertainment on their favorite sports teams. 
Spokane has the aforementioned Gonzaga Bulldogs, ranked number one in the nation as of this writing February 11, 2017.  The Spokane Chiefs Ice Hockey team, Indians Northwest League Baseball team and Black Widow's Woman's Soccer team reside here.  You probably won't find odds on any of the later three mentioned teams, but many fans will certainly be driven to wager on professional teams within those respective sports.
Though the Gonzaga Bulldogs only rank as the 87th team in terms of attendance, they routinely play to capacity at 6000 (at the at the McCarthey Athletic Center).  The Syracuse Orange, by comparison, can accommodate over 26,000 fans.
It doesn't take a genius to realize that the number one fan base in the NFL in Spokane is the Seattle Seahawks, though only half the fans embrace them as their favorite team (10 percent less of those that live in Seattle proper).  This could have to do with transplants living in the city.  The Seahawks have by far the largest fan base, nonetheless, with the 49ers ranking second at just 5 percent and Broncos at 4 percent.  

Bookies tend to be most prevalent on college campuses like Gonzaga,  and in sports bars and pool halls.  Popular sports bar hangouts include The Wave, 24Taps Burgers & Brew, and Globe Bar.  The Black Diamond at 9614 E Sprague Aveis among Spokane's leading billiards establishments.
Pay Per Head services help local bookies, would be bookies and agents in boosting profit margins further while reducing losses through the offering of live in-play betting, numerous proposition and future betting options as well as the option of adding an online casino.  As any of the top offshore sports book operators can tell you, online casino games help drive massive amounts of revenue to the sites thanks to the solid house advantage.  This is true of a regular land based casino as well.
A Pay Per Head runs all aspect of the bookie business with the exception of handling financial transactions.  They charge a small weekly fee per customer (per head), often starting around $10.  In the long run, bookies and agents alike save money while minimizing the headaches involved in running such a business entirely on their own.
Pay Per Head businesses in a way not necessarily considered actually help to reduce criminal activities in a particular jurisdiction.  Bookies will be bookies no matter what, but Pay Per Heads eliminate the wire rooms and physical operation that would otherwise attract a certain criminal element to one's home or establishment.
With a crime rate of 80 per one thousand residents, Spokane has one of the highest crime rates in America compared to all communities of all sizes.    One's chance of becoming a victim of either violent or property crime here is one in 12.  It is approximately half that for those engaging in "risky" businesses, especially those that would likely have "money on hand".  Spokane has a combined rate of violent and property crime that is very high compared to other places of similar population size.
The ratio of bookies in Washington State may be higher than in states with comparative populations as a good chunk of online sportsbook post up businesses have exited the Washington market entirely out of fear for their customers well-being.  That's because this is the only state that makes placing a bet online a Class C felony, with comparable punishment to that of a multiple drunk driving offense.  To be clear, no sports bettor has ever served time for placing a wager over the Internet from the state of Washington. 
This law is somewhat shocking and came as a result of pressure from tribal casinos.  Enforcement is highly unlikely but internationally licensed website operators will more likely be targeted should state political zealots once again rear their ugly heads. 
Can you believe Washington actually legalizes marijuana but NOT online gambling.  Maybe it was wishful thinking they might eliminate having their citizens become suckers to bad bets.  Speaking of which, it is illegal to suck a lollipop in the Evergreen State.   
- Aaron Goldstein, Gambling911.com