Guanacaste Day was this past Tuesday and the Costa Rican holiday marked the unofficial start of the all-important North American football season for the dozens of online sportsbooks and Pay Per Head businesses that are located down here.

Office parties are especially popular the final days of July ahead of pre-season NFL as more and more bets start rolling in.

Cupcake Eating Contest at the BetPhoenix Office
"We are expecting our biggest betting season ever," remarked Federico Gomez, who helps oversee the marketing office at BetPhoenix.ag, which was currently offering a 50% cash and 50% free pay with just a five time rollover on new deposits.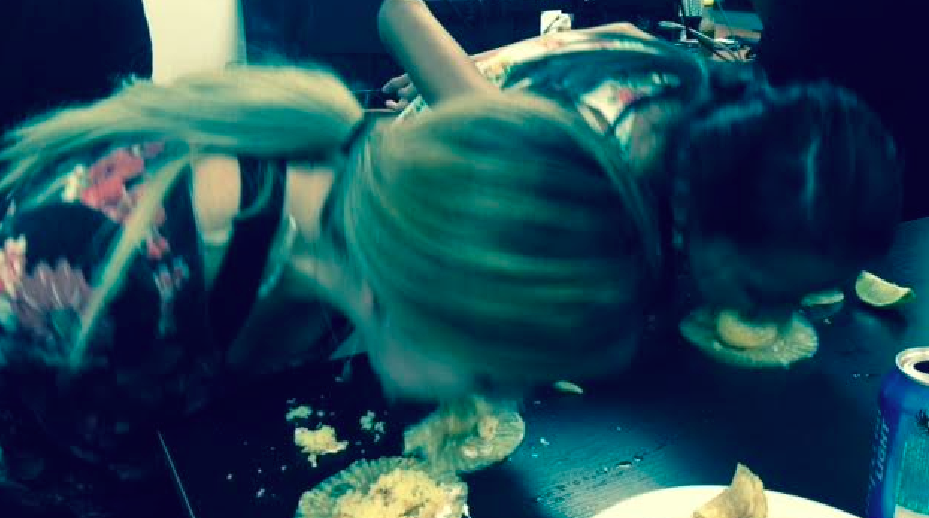 SWEET: These BetPhoenix employees participate in cupcake eating contest
This year's football season is unusual in that it features an appetizer in the way of Floyd Maweather Jr. vs. Connor McGregor.  Oddsmakers have told Gambling911.com this could be among the biggest one-day wagering events ever.
"We will be expanding rapidly and have hired the best staff in the industry during the off season," remarked Irene Harmony of MyBookie.com.

Young Tico drinking late knows those days won't be the norm during NFL weekends
On Tuesday, Gambling911.com reported exclusively on how Bookmaker.eu planned on enhancing its current betting platform with an increased focus on eSports to compliment this year's football season.
The Costa Rican sports betting industry, which makes up well over 90% of the North American wagering market, has seen explosive growth over the past year with the introduction of the anonymous digital crypto-currency Bitcoin.
P
Pig Out: Pig roast at the BetPhoenix office
- Chris Costigan, Gambling911.com