What is a Master Agent in Sports Betting?
Published on:
Jul/05/2021
Simply put, a master agent is one who oversees a group a sub-agents.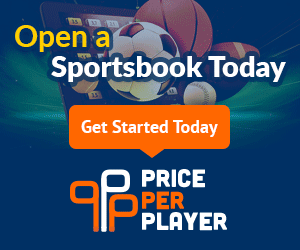 Master Agents have been known to payout commissions as high as 50 percent to their sub-agents.  You, as the business owner, will assume the role of Master Agent in complete control of the sportsbook business.  You will need the help of a top Pay Per Head software solution and agent platform to succeed. 
It's not unusual for sub-agents to pursue the roll of a master agent once they've gained the skills necessary to run a sportsbook on their own.  And once an online bookie agent becomes an online bookie master agent, responsibilities change.
While online bookie agents are more about customer service and the day-to-day operations of their sportsbook businesses, online bookie master agents worry more about the overall management and growth of their sportsbook businesses.
Because responsibilities change, master agents must rely on different tools than what the online bookie agent relies.
Betting Alert Tool
While not available at all Pay Per Head businesses, this tool will ping the master agent when a specific player has wagered on a specific game. Often, a single player in a master agent's sportsbook wins more than she loses. Master agents can use info gleaned from the games on which that player wagers to make other decisions.  Perhaps he or she is monitoring and studing the Gambling911.com Sports Betting Events Calendar best bets and gathering critical information from there.  You can actually take a game off the board if need be.  Just don't abuse this feature as you'll be sure to lose the client.
Line Mover Tool
Pretty self-explanatory.  Master agents know that what happens in Vegas sportsbooks doesn't always translate to what happens in their sportsbook. The very best master agents aren't afraid to use line movers to change betting lines.
Master agents also know that just using the line mover to add or subtract a half a point prevents them from ever refunding wagers.
Reports
If your Pay Per Head service does not offer reports, go elsewhere.
All master agents should become accustomed to knowing what's the pertinent information on all available reports.  These are necessary to forecast and they must be studied thoroughly.
PricePerPlayer offers its services as low as $5 per customer per week.
- Aaron Goldstein, Gambling911.com