Amaya Chairman Offers Board Buyout - Who is David Baazov?
Published on:
Feb/01/2016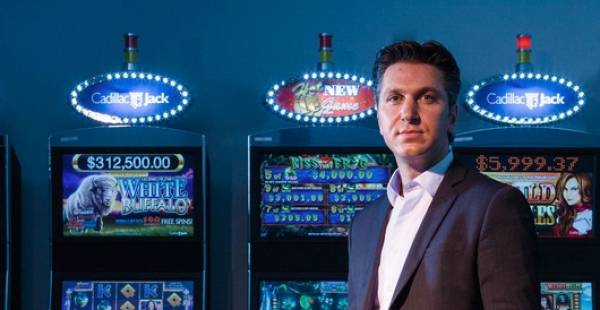 David Baazov, chairman and CEO of Amaya Inc., the Montreal-based parent company of PokerStars, has offered to buy out all other shareholders for $21 per share in cash.  That's 40 per cent above this past Friday's closing price.
The company's board has set up a special committee, headed by lead independent director Dave Gadhia, to review any formal proposal brought forward by chairman-CEO David Baazov and any other alternatives.
The company's stock hasn't recovered since plunging from above $31 in early November.  It hit a 52-week low of C$13.73 last week and closed Friday at C$14.99 on the Toronto Stock Exchange.
So who exactly is David Baazov?
Baazov started Amaya's business in the mid-2000's, led the Corporation through a successful listing on the TSX Venture Exchange ("TSXV") in July 2010 and subsequent graduation to the Toronto Stock Exchange ("TSX") in 2013, and has since turned the Corporation into a global gaming leader through a combination of organic growth and strategic acquisitions, including that of the world's largest online poker room PokerStars.

In August 2014 Baazov ended up buying PokerStars by selling approximately $1.7 billion of Amaya stock for about $18 and convertible preferred shares with a conversion price of about $21 per common share at which time Blackstone's credit division invested $1 billion.  This was Blackstone's largest-ever financial commitment in a single deal.
It made Baazov the new online gambling billionaire, joining the ranks of PartyGaming (now Bwin.Party) founders Ruth Parasol and Anurag Dikshit, along with Bodog founder Calvin Ayre, once featured prominently on the cover of Forbes 2006 Billionaire's issue.
Forbes describes Baazov as the son of a construction worker born in Israel to Modern Orthodox Georgian parents.  They moved him to Montreal at the age of 1. He was one of six children and a math whiz who would eventually get bored of school, drop out and be thrown out of his family's home.  He soon found himself sleeping on park benches.  He would eventually use his brother's driver's license to rent an apartment and ultimately make up with is family.
Baazov eventually started a computer-reselling outfit in Montreal, renting a tiny office that maybe two people visited in the first five months. "Your conscience runs with your thoughts," says Baazov. "You are thinking, what am I doing?"
His big break came when he landed a contract to sell computers to Montreal's public library, expanding his operation into a $20 million computer reseller over the next five years.
Forbes notes that Baazov decided in 2005 to get into software, bringing in some developers and to build an electronic poker table that could be sold to casinos and cruise ships, essentially allowing people to play poker without a human dealer. He dubbed the company Amaya, a play on Avaya , the computer networking company where the sister of his chief financial officer worked.
With about $6 million in revenue, Baazov took Amaya public for just under $1 a share in 2010 on the Toronto Venture Exchange, Canada's penny stock market, raising nearly $5 million.
Baazov would eventually float the idea of purchasing PokerStars after that company's founder had run afoul of US law.  Publicly traded Amaya could also be used as a vehicle for Stars to enter the US market.
It worked, after many negotiations and proof of Baazov's solvency, and the rest is history.
- Aaron Goldstein, Gambling911.com